Are you going to live abroad or are you already living there? To choose an expatriate insurance, the criteria are multiple: 100% private or complementary insurance, duration of coverage, acceptance of membership and medical record, operation of health care reimbursements, geographical area, rates and guarantees: coverage of hospitalization, current medicine, maternity, dental and optical care, prevention and well-being guarantees. There are many insurances. The rate depends very much on the conditions of application of the insurance. Here are our recommendations: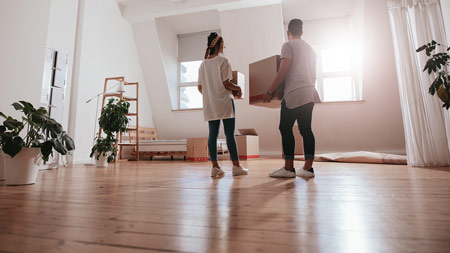 Take out 100% PMI – Private Medical Insurance
The majority of insurance for expatriates is 100% private. This means that you pay contributions to an insurer who reimburses you alone for your health expenses without the intervention of a reimbursement from another organization.
Or choose an insurance as top up insurance plan
There are also insurances in addition to a 1st health plan. This 1st scheme can be your original health insurance (e.g. social security in France) or the local health scheme to which you are sometimes obliged to belong.
For French people abroad, there is also the Caisse des Français à l'Etranger: you have to pay voluntary contributions and you can take a supplement. This is called insurance in addition to the CFE.
Be insured without limit of duration or for a limited period
You take out expatriate insurance from a set date and there is often no end date because you do not know when your expatriation will end. The big advantage is that you stay insured no matter how your situation and health change and as long as you pay the contributions. This is maximum security for an expat.
For some insurance, you must indicate a start date and an end date of stay, we speak rather of travel insurance in this case. You often have the option to renew but the insurer may refuse renewal if there is an end date.
Have immediate care insurance or with a waiting period
Some insurances cover as soon as you receive membership and some will impose waiting times or waiting periods. These delays mean that coverage will begin after the past deadlines. In the case of our Gold insurance, you are covered immediately for emergencies and accidents, i.e. without waiting time. For other routine medical care, it depends on the insurance and your situation. It is possible to remove these waiting times if you had prior insurance. These waiting times make it possible to maintain a balance between the "far-sighted" insured who have already paid contributions and those who want insurance simply when they fall ill… but it is then no longer an insurance but rather a way to pay your care bills…
If you choose to take the CFE: you will have waiting times of 3 to 6 months if you are over 30 years old and have been from France for more than 3 months. It is important to start your CFE add-on at the end of your waiting period. You can during the period choose the same insurance "at the 1st euro" at least to be covered for emergencies and accidents.
Choosing suitable benefits
The rule is that the higher the coverage you have, the higher the contribution will be. Depending on your situation and the payer of your insurance (company or not), you must make economic choices of course but that make sense, that is to say, who covers you in case of a real health problem abroad.
The essential element is to choose guarantees adapted to the country of expatriation. For example, insurance for the US should ideally offer higher guarantees than insurance for an African country.
Choose emergency or more comprehensive benefits
The choice of guarantees depends on your budget. Be careful not to take a very limited insurance especially if you are in a country with a high medical cost. Guarantees limited to hospitalization or emergency room may be really insufficient. We advise to choose balanced guarantees integrating current medicine. More and more medical care is now carried out for sometimes very high amounts without you being hospitalized.
Using maternity coverage
The maternity guarantee is important if you have a maternity project. Since it is not always easy to predict and this guarantee is always subject to a waiting period of 10 or even 12 months, it is better to think about it. Some insurances automatically incorporate a minimum guarantee to "smooth" the rate on all insured persons; the price then remains much more interesting. Be careful, maternity coverage is often required to obtain a visa and represents in all countries a high item of expenditure.
Advance health care expenses or have direct payment of medical expenses
A good level of expatriate insurance will offer you the possibility of having a direct coverage of your medical expenses of hospitalization.
If it is only an advance of costs, it is because the insurance is not a real insurance for expatriates.
The coverage of medical expenses of current medicine is also possible in some countries with high medical costs such as the USA.
Inform you best for claims management
A platform accessible online 24 hours a day is the rule today. Mondassur concentrates all the services of the insured on a platform allowing you to pay his contributions, consult his refunds, print his insurance card or his insurance certificate or consult the information on insurance guarantees.
Ensure contract exclusions
Exclusions from insurance mean that certain care will be excluded.
There are classic exclusions such as health care costs in the event of war. Other exclusions are to be checked such as the exclusion of epidemics; the Covid-19 crisis has shown that such situations are quite possible. Some dangerous sports may also be excluded or certain countries. Many insurances also exclude pre-existing conditions.
Anglo-Saxon insurance is often the one with the most exclusions. Be vigilant.
Check the coverage of your current health condition
The subscription of an international health insurance is established by a membership form and a health questionnaire to be completed by the insured concerned. In the event that your state of health justifies a declaration on your part, your questionnaire will be analyzed by the insurer's medical officer. There are then different options:
• acceptance of your membership under normal conditions,
• acceptance of your membership with an additional premium or exclusion or
• refusal of your membership.
In the 2nd case, you then have the possibility to refuse to continue your adherence to these new conditions.
Be covered worldwide or in certain countries only
Depending on the insurance chosen, you will be covered in a geographical area – that of your country of expatriation – or only in one or more chosen countries. In some cases, your home country will be covered and in other cases not. It is essential to have these points specified in order to be able to benefit from the best price guarantee ratio by comparing insurances.
The UNITED STATES will be in the most expensive geographical area. For Mondassur insurance, if you benefit from coverage in the USA, you will be insured in the same way throughout the world.
Produce compliant insurance to obtain a visa
It is mandatory for some visas to show a certificate of insurance. Depending on the country for which you want to obtain a visa and the length of stay, the insurance requirements will be different.
Thus a long-stay visa for the Schengen area requires a coverage of at least 30,000 euros. A J-1 visa in the USA will require 100,000USD and other items. An O-A visa for Thailand will also have other criteria. Mondassur insurances meet the requested criteria, do not hesitate to ask us.
Why go through Mondassur to find the expat insurance I need?
Mondassur, as an international health insurance broker, accompanies you in the wide range of insurance contracts available to you. We help you compare existing offers so that you can subscribe to the one that corresponds in every way to your criteria, your situation and your budget! Don't hesitate to apply for an online quote now! If you have any questions, we will be happy to answer them by email or phone as you see fit.