Are you going to live abroad or are you already living there? To choose an expatriate insurance, the criteria are multiple: 100% private or complementary insurance, duration of coverage, acceptance of membership and medical record, operation of health care reimbursements, geographical area, rates and guarantees: coverage of hospitalization, current medicine, maternity, dental and optical care, prevention and well-being guarantees. There are many insurances. The rate depends very much on the conditions of application of the insurance. Here are our recommendations: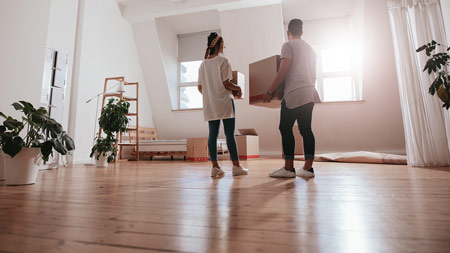 Taking out 100% private expatriate insurance
Most expatriate insurance policies are 100% private. You pay contributions to an insurer who reimburses your health expenses alone. This is done without any reimbursement from another organisation. This type of expatriate insurance is also called "insurance to the 1st euro" as opposed to an insurance complementary to a local or public insurance scheme.
Or choose insurance to complement a first plan
You can also choose insurance to complement a first health plan. This first plan may be your original health insurance (e.g. social security in France) or the local health plan to which you are sometimes obliged to subscribe.
For French people abroad, there is also the Caisse des Français à l'étranger: you must pay voluntary contributions and you can take out additional insurance with the CFE. This is known as complementary insurance to the CFE.
Being insured for an unlimited period or for a limited period
You take out expatriate insurance from a specific date and there is often no end date. You do not know when your expatriation will end. The big advantage is that you remain insured as long as you pay the premiums, regardless of changes in your situation and your health. This is maximum security for an expatriate.
For some insurances, you must indicate a start and end date of your stay. This is known as travel insurance. You often have the possibility to renew but the insurer may refuse to renew if there is an end date.
Having immediate health care insurance or insurance with a waiting period
You can be insured as soon as you receive your application or at a specific date in the future. Some insurances impose waiting periods or waiting periods. These periods mean that cover will start after the period has passed. With our Gold plans, you are covered immediately for emergencies and accidents, i.e. without waiting periods. For other routine medical care, it depends on the insurance and your situation. It is possible to waive these waiting periods if you had prior insurance. These waiting periods allow you to keep a balance between those who have already paid premiums and those who want insurance only when they fall ill…but then it is no longer an insurance but rather a way to pay your medical bills…
If you choose to take the CFE: you will have a waiting period of 3 to 6 months if you are over 30 and have been away from France for more than 3 months. It is important to start your complementary CFE at the end of your waiting period. During the waiting period, you can choose the same insurance "to the 1st euro" at least to be covered for emergencies and accidents.
Choosing appropriate cover
The rule is that the more cover you have, the higher the premium. Depending on your situation and who pays for your insurance (company or not), you have to make economic choices. Also, choices that make sense, i.e. that cover you in case of a real health problem abroad.
The most important thing is to choose guarantees that are adapted to the country of expatriation. For example, an insurance policy for the USA should ideally offer higher cover than one for an African country.
Choosing emergency or more comprehensive cover
The choice of cover depends on your budget. Be careful not to take out very limited cover, especially if you are in a country with high medical costs. Coverage limited to hospitalization or emergencies may not be sufficient. Keep in mind that today many medical procedures, sometimes very expensive, are performed outside of hospitalization. We advise you to choose well-balanced cover that includes routine medical care.
Benefit from maternity cover
Maternity cover is important if you are planning to have a baby. As it is not always easy to plan ahead and there is always a waiting period of 10 or even 12 months, it is best to take out cover in advance. Some insurances automatically include a minimum guarantee to 'smooth' the rate for all insured persons; the rate is then much more attractive. Be aware that maternity cover is often required to obtain a visa and represents a high cost in all countries.
Advance payment of health care costs or direct payment of medical costs
You will be covered directly for your hospitalization medical expenses with a good level of expatriate insurance.
If it is only an advance payment, the insurance is not a real expatriate insurance.
In some countries with high medical costs, such as the USA, it is also possible to cover medical expenses.
Inform yourself before taking out insurance on how the reimbursement of medical expenses works
A 24-hour online platform is now the norm. Mondassur concentrates all the services of the insured on a platform that allows you to pay your contributions, consult your reimbursements, print your insurance card or your insurance certificate, or consult information on the insurance guarantees.
Check for policy exclusions
Insurance exclusions mean that certain treatments are excluded.
There are classic exclusions, such as health costs in the event of war. Other exclusions should be checked, such as the exclusion of epidemics; the Covid-19 crisis showed that such situations were indeed possible. Certain dangerous sports may also be excluded or certain countries. Many insurances also exclude pre-existing diseases.
Anglo-Saxon insurances are often the ones with the most exclusions. Be careful.
Check the coverage of your current health condition
You take out international health insurance by filling out an application form and a health questionnaire. If your state of health justifies a declaration on your part, your questionnaire will be analysed by the insurer's medical officer. There are then various options:
acceptance of your membership under the normal conditions,
acceptance of your application with an additional premium or exclusion, or
refusal of your membership.
In the second case, you can refuse to continue your membership under the new conditions.
To be covered worldwide or in certain countries only
Depending on the insurance you choose, you will be covered for a geographical area – that of your country of expatriation – or only for one or more countries. In some cases, your home country will be covered. In other cases, it will not. It is essential that you clarify these points in order to get the best value for money by comparing insurance policies.
The United States will be in the most expensive geographical area. For Mondassur insurance, if you are covered in the USA, you will be insured in the same way throughout the world.
Producing insurance to obtain a visa
For some visas it is compulsory to provide proof of insurance. Depending on the country for which you wish to obtain a visa and the duration of your stay, the insurance requirements will differ.
For example, a long-stay visa for the Schengen area requires a minimum of 30,000 euros of coverage. A J-1 visa to the USA will require 100,000USD and other items. An O-A visa for Thailand will also have other requirements. Mondassur insurances meet these requirements, so don't hesitate to ask us.
Consider additional expatriate insurance for frontier workers
Frontier workers are people who work in one country and live in another. For cross-border workers, you often have to join the scheme in the country where you work and take out supplementary insurance. Mondassur offers insurance for cross-border workers in Switzerland and Luxembourg.
Choose your expatriate insurance by following these key steps
1. Find out about the cost of medical care and the standard of health in the country of expatriation
Medical costs vary enormously from one country to another. In Japan and the United States, for example, medical costs are among the most expensive. It is therefore important to know the level and quality of care provided in the country of expatriation in order to anticipate costs. In countries where the medical infrastructure is more basic, it is also strongly recommended to have repatriation insurance to benefit from care that is often of better quality than in the expatriation country.
2. Researching the determining factors in your choice of expatriate insurance
In order to determine the health cover best suited to your profile, you need to know certain insurance concepts and ask yourself the right questions:
What are the conditions of validity of the international health insurance cover?
What are the applicable deductibles? A deductible is an amount that you have to pay. Check that the deductibles are not too high and ideally less than 500 euros per year.
Are there any waiting periods? During this period, ranging from 15 days to several months, you cannot make use of your guarantees and your care cannot be reimbursed. These waiting periods must be less than 3 or 6 months maximum except for maternity, which may have longer waiting periods.
Can you consult the doctor of your choice or must you go to a centre recommended by the insurer?
3. Defining your type of health cover
There are two types of international health insurance: supplementary insurance with the CFE (Caisse des Français de l'étranger, the "social security" for French expatriates) and 1st euro insurance.
With the CFE and a complementary insurance, you will have the equivalent of a compulsory health insurance plan such as Sécu + mutuelle. The CFE reimburses according to the French social security rates. A complementary health insurance is then essential to cover a large part of the medical expenses remaining at your expense.
An insurance policy from the 1st euro covers your expenses directly, without involving the CFE.
The choice between one or the other type of insurance depends essentially on your family situation, income, desired coverage, and even the country of expatriation.
4. Choose an insurer who is easy to contact and who speaks your language
Being able to easily reach your French-speaking insurer will be very useful when the time comes!
At Mondassur, you have access to our 24-hour medical platform and our team of advisors is available Monday to Friday from 9am to 6pm (French time) and we respond very quickly to all your emails. Mondassur advisors will be able to offer you the complete international insurance for your situation.
5. Check how refunds are made
The procedure should be simple and the refund time quick. Also check the amount of bank charges – if any – for a refund to your foreign bank account. Finally, ask whether you have a direct settlement service for hospital costs. If you have to be hospitalised, who will pay the costs directly to the hospital where you are staying? The most effective way is for the insurance company to pay the hospital directly, as the costs can be very high.
6. Identify exclusions in the contract
Check that the excluded services are not essential in your case. Mondassur will help you read these exclusions and help you choose the best expatriate insurance for your particular situation.
Why go through Mondassur to find the right expatriate insurance?
Why use Mondassur to find the right expatriate insurance?
As an international health insurance broker, Mondassur can help you choose the right expatriate insurance or supplementary insurance policy. There are many reasons to choose Mondassur to get the insurance that suits your criteria, your situation and your budget! Don't hesitate to request a free online quote now! If you have any questions, we'll be happy to answer them by email or phone at your convenience.