Living in Italy and Expatriate Insurance
The 5th most visited country in the world, Italy has also become one of the first countries of immigration in the European Union. The cultural richness, gastronomy, and mild climate enjoyed by the country attract foreign workers from all over the world. In this article, we offer you some practical information to facilitate your installation in Italy. Please be aware that it is advisable to take out health insurance for expatriates in order to cover your health costs throughout your expatriation in Italy.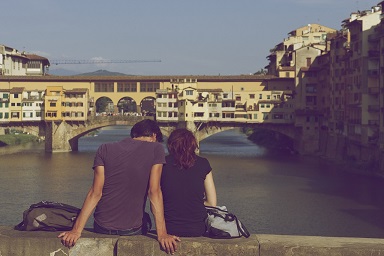 Working in Italy
Speaking fluent Italian is a major asset in finding a job in Italy. If this is not the case, we should at least understand and be able to make ourselves understood by Italians.
The French Chamber of Commerce and Industry in Italy helps companies find both bilingual or trilingual candidates and candidates to find employment in Italy.
Enroll your children in school in Italy
In Italy, the French school system comprises 6 schools. Scholarships may be awarded to children of French families who do not have sufficient resources to cover school fees.
The French institutions in Italy are the Victor Hugo High School in Florence, the Stendhal High School in Milan, the Alexandre-Dumas School in Naples, the Santo Domingo Institute in Rome, the Chateaubriand High School in Rome, and the French Lycée Jean-Giono in Turin.
Staying in Italy
It is advisable to start your search for housing on the internet (Pagine Gialle, Bakeca, Kijiji, Subito, etc.) to get an idea of market prices. Otherwise, rely on ads in local newspapers, and real estate agencies. These can be extremely useful, always being aware of new developments on the market. However, the fees are high, with VAT of up to 21 on the price. It is strongly advised to meet the owner in person before committing, at least if you are already there. In the best case, try to sign a lease before you move or take a short-term home.
What is the cost of living in Italy?
The cost of living in Italy is 8 lower than in France. Local purchasing power, on the other hand, is 10 lower. Electricity, gas and telephone rates are higher than in France.
When travelling, plan an on-site budget of at least $90 per day per person.
Driving in Italy
Driving in Italy is a bit sporty, no one respects the rules of the road. It is mandatory to turn on your lights, day or night, and an emergency kit must equip your vehicle.
Historic city centres are often closed to traffic, there are free car parks on the outskirts of cities. Blue-line parking spaces are paid for, yellows are reserved for residents and white ones are free.
Hygiene and eating habits in Italy
No hygiene problems in restaurants, markets and shops. Tap water is safe to drink. Meals are taken at the same times as in France, at 1 p.m. for lunch and 8 p.m. for dinner.
Restaurants are quite expensive. Trattorias are more affordable, The Osteria offers few dishes and looks more like a bar. You obviously have pizzerias that offer traditional wood-fired pizzas if you're looking good.
Small convenience stores and markets still exist in Italy. Supermarkets are rarer than in France and are located on the outskirts of cities.
Choosing health insurance in Italy
Taking out international health insurance is a major formality, especially for Italy. For expatriates, there are two categories of health insurance: health insurance called 1st euro and international health insurance in addition to the Caisse des Français abroad (CFE). Depending on your profile and criteria, we will be able to present different formulas tailored to your needs. So don't hesitate to contact us and ask us for advice, we'll be happy to respond! Moreover, if you wish, you can get an immediate free quote online.