Medicare Français, French-language clinic at Earl's Court
When you come to live in London,it is not always easy to find a clinic or a good doctor who speaks French. Mondassur helps you find the right clinics. Today, Medicare French.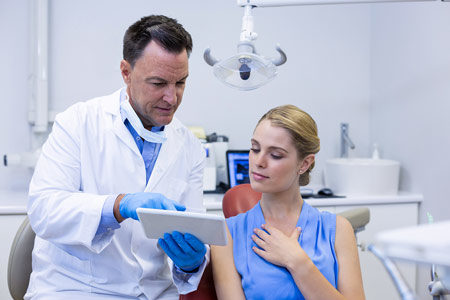 Medicare Français, a French-speaking team in west London
If you want to find a quality clinic in west London, you can go to Medicare Français. There, a large team of French or French doctors are at your disposal to listen to you and take care of you and your family.
Medicare Français is actually the French clinic with the most French-speaking medical specialists in England, with specialists in Allergology, Gynecology, Ecoography, Homeopathy, Osteopathy, Psychotherapy and many others Disciplines.
Need a French gynaecologist in London? Would you like to have your children followed by a French paediatrician in London? The French Medicare can accompany you.
Personalised support
In addition to common medicine and these specialties, the clinic also has a pharmacy, dental space and a parapharmacy. The clinic also handles home medical visits. At the French Medicare clinic, the emphasis is on proximity to patients andsupport. All practitioners are bilingual French/English in order to accommodate everyone. As medicine is a separate field, it is always better to be able to speak in your native language in a clinic.
How do I get to Medicare Français?
The French Medicare Clinic is located at 198-200 Earl's Court Road, London, SW5 9QF, close to Earl'sCourt tube station. You can contact the clinic by email: or by phone on 020 7370 4999. Mondassur offers insurance that can cover you in the French Medicare clinic with international health insurance.
How do I get a refund for my consultations at Medicare Français?
To benefit from your health expenses, you must of course have insurance. There are several English insurances (PMI), but often the most interesting formulas for expatriates are rather international health insurance that allows to be perfectly covered and not be limited to a network partners. As such, Mondassur offers you a very interesting insurance contract: GoldExpat 1st euro as well as GoldExpat CFE, in addition to the CFE and available in 3 formulas adapted to all budgets.
Useful links