Travel and Insurance in Indonesia
Whatever the reason you choose to travel to Indonesia, consider taking out travel or expat health insurance for you and your family. You will leave with peace of mind and can prevent financial, health, and legal risks that would arise unexpectedly. Guarantees for repatriation, hospitalization, civil liability and other emergency medical expenses are essential, regardless of your destination.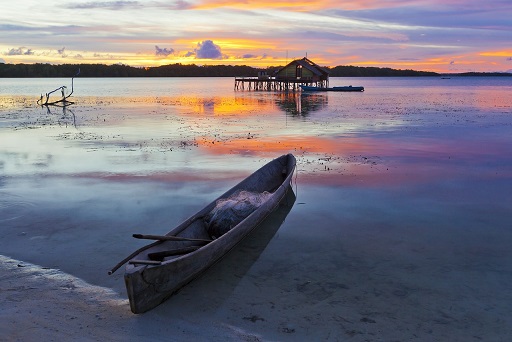 When to go to Indonesia?
In Indonesia, the climate is hot and humid. Temperatures generally range from 25 to 32 degrees Celsius.
There is a rainy season between October and April, during which the humidity can reach 75%. The weather is particularly humid in January and February.
The dry season lasts from May to October and the weather is more pleasant.
The best season to visit Java is from May to September, Moluku is from September to March.
NB: Indonesians are on holiday in June and July, so tourist sites are very busy at this time.
Must-see places to visit in Indonesia
Indonesia is a travel destination you won't tire of. It has an inexhaustible source of landscapes and places of interest that will continually push you to return.
Every region of Indonesia is full of treasures to discover. Sumatra, Java, Bali and the Celebes are the most popular tourist spots. But other regions are also to be discovered.
Why travel to Indonesia?
First of all for its nature:
Indonesia offers an inexhaustible list of beaches, volcanoes, forests and rice paddies to visit. Bali's rice terraces, Tegallalang and Jatiluwih, are among the most famous in Asia. Bromo Volcano and Kawa Ijen Crater are also recommended destinations for tourists visiting Java. Indonesia is also famous for its dense forests and the presence of monkeys within them.
But also for its culture:
There are many temples and places of meditation in Indonesia. The temples of Borobudur (Buddhist) and Prambanan (Hinduist) are popular with tourists in Java. Bali's Gunung Kawi tombs also offer a haven of peace and history to discover.
Traditional dances are performed regularly in different parts of Indonesia. Don't hesitate to find out about their schedules at your destination.
Regional specialties
Food in Indonesia is quite accessible. Indeed, there are very different places of catering with their favorite dishes and their varied prices.
To eat at a low price, take a look at street vendors (kaki lima) and small street restaurants (warung). Prices are around 12,000 and 25,000 rupiah (between 1 and 2 euros). This can sometimes go up to 40,000 rupiah (3 degrees) in very touristy places.
You can try the famous Mie Gireng (wok fried noodles), Sate (meat skewers) and Soto (traditional soups).
Be careful to always choose cooked or boiled dishes, to avoid food poisoning. It is not recommended to eat raw food in Indonesia, as our foreign stomachs are not used to digesting them.
A meal in a more traditional restaurant is estimated to be around 5 euros (75,000 rupiahs). This price can go up to 8 euros per person depending on the quality of the restaurant and its location.
There are hundreds of traditional dishes to try in Indonesia.
We recommend:
Nasi Campar (vegetable rice),
Bebek Betutu (duck stuffed with spices cooked in embers)
Ikan bakar (grilled fish)
and Rendang (coconut milk beef curry)
Tourist sites usually offer articles on specialties by region (Java, Bali, Sumatra…). Don't hesitate to find out upstream so you can taste the best of each one.
What travel insurance for Indonesia?
Beware, the quality and price of care varies greatly from country to country. Our article on the health system in Indonesia informs you about the country's health care conditions.
To travel in complete serenity, it is important to take out travel insurance when you travel. This protects your family from any eventuality, and make the most of your vacation.
Mondassur offers insurance tailored to your needs offering excellent coverage with a very good guarantee-price ratio: the Travel Pass.
Reimbursement of medical expenses at 100% of actual expenses, up to 500,000 Euros
Reimbursement of emergency dental expenses
Direct payment in case of hospitalization
Medical assistance platform available 24/7
Free medical information service by phone available 24/7
Repatriation assistance and accident capital
Civil liability including your vacation rental
Baggage insurance
This health insurance abroad covers travellers up to 85 years of age worldwide for a rate starting at 30 euros per person per trip.
Mondassur saves you time by having previously studied and chosen the insurance most suited to your situation and by offering you the opportunity to buy and obtain your insurance certificate quickly. Our team is also available to answer all your questions by email and phone.
Each insured has a 24/7 medical platform accessible from all over the world.