Living in Spain and Expatriate Insurance
Spain is an attractive country that offers a pleasant living environment, a mild and sunny climate. If you want to move to Spain, know that more than 120,000 French have already made the same choice, so you can easily continue to weave your network. Also, whatever the motivations for your long-term move, consider taking out international health insurance for expatriates to cover you and your family.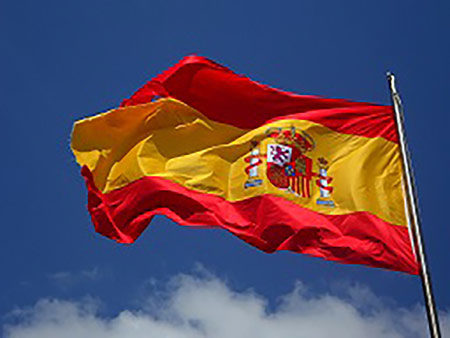 Working in Spain
Spain is a country very open to expatriates, especially in financial services, car manufacturing, information and communication technologies, aviation, agri-food… Check out the European job mobility website, and run your networks to find work in Spain.
The "Oficina de empleo" (employment agencies) also offer job offers and will help you in your steps.
Schooling in Spain
Foreign students who wish to enter Spanish kindergarten, primary or secondary school do not need to have their previous studies certified, they enter directly into the class corresponding to their age.
There are 23 French establishments in Spain. Scholarships may be awarded to children of French families who do not have sufficient resources to cover school fees.
There are also many English-language schools, as well as Swedish and German schools
Staying in Spain
Rent prices are not affordable in large cities, but are always with charges included. In Madrid and Barcelona, prices for a furnished apartment start at 600 euros/month. Flatshares are very common in Spain because they cost half as much.
It is mandatory to deposit one or two months of rent in deposit and cash to avoid any damage you may cause.
There is usually no state of play, take pictures and make an inventory if the accommodation is furnished.
The lease usually lasts 5 years, with a minimum of one year. It is best to establish a lease agreement that will specify your commitments and those of the owner, as well as the amount of expenses.
What is the cost of living in Spain?
On average, the cost of living in Spain is 17 lower than in France. Fruits and vegetables are cheaper, as are most everyday consumer goods. The differences are not huge but can significantly reduce your budget.
Driving in Spain
Be careful, there are many radars in Spain. Speed is limited to 50 km/h in the city, 100 km/h on the roads and 120 km/h on the motorway. In general, Spaniards respect safety distances and are not aggressive at the wheel. On the other hand, they have a bad habit of not putting the blinker on.
Hygiene and eating habits in Spain
No hygiene problems in restaurants, markets and shops. Tap water is safe to drink. Spaniards usually have lunch around 2 p.m. and dine between 9 p.m. and 10 p.m. Restaurants serve meals until very late in the afternoon and evening. The cuisine is Mediterranean,based on olive oil, starches, cold cuts, cheeses, fruits and vegetables.
Choosing health insurance in Spain
Taking out international health insurance is a major formality, especially for Spain. For expatriates, there are two categories of health insurance: insurance called 1st euroand insurance in addition to the Caisse des Français abroad (CFE). Depending on your profile and criteria, we will be able to present different formulas tailored to your needs. So don't hesitate to contact us and ask us for advice, we'll be happy to respond! Moreover, if you wish, you can get an immediate free quote online.