Health insurance in Indonesia
Want to go to Indonesia? But you don't know how much your health care costs will be? Here you'll find everything you need to know about the health care system in Indonesia.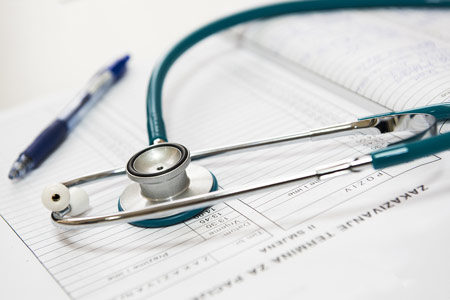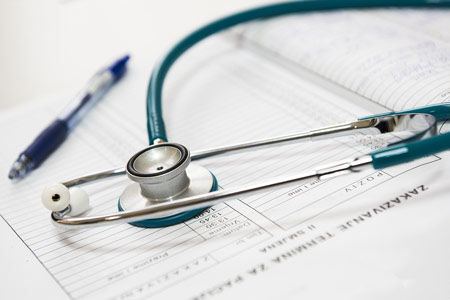 Why take out private international health insurance in Indonesia?
It is essential to take out private international health insurance if you are planning to visit Indonesia, whether for tourism or expatriation.
The country's medical sector is growing rapidly but is far from perfect, many treatments are not recommended or feasible in the country. Moreover, public health care is not recommended, as the medical equipment and materials are not sufficiently developed to offer you sufficient quality of care in certain areas. If you are looking for medical care in Indonesia, you should seek private care. However, private facilities and services are not cheap, so it is essential to take out private health insurance.
The health system in Indonesia
The health system in Indonesia is divided into a public and a private sector. However, it has several drawbacks. Firstly, it is very unevenly distributed across Indonesia, with health facilities clustered around the major cities and people living in remote areas finding it much more difficult to access health care. Both public and private hospitals (although better in the private sector) do not have sufficiently developed medical facilities to handle all types of treatment. Wealthier Indonesians and expatriates are being medically repatriated to other countries such as Singapore, Thailand or Vietnam for major operations.
Social security in Indonesia
If you move to Indonesia to work, you will be subject to a different contribution system to that of Europeans or Americans. You will be deducted 5% of your salary each month, 3% by your employer and 2% to fund your pension or health care. Your account containing your contributions of 2% per month is a BPJS account. The BJPS is still far from being a successful health system. However, it has provided many poor working Indonesians with access to health care.
How do I go to a general practitioner or specialist doctor in Indonesia?
In Indonesia, you can only consult local doctors as they are the only ones allowed to practice in the country. Some foreign doctors continue to work in private clinics but as international consultants. So you will never be treated by an international doctor. In addition, you should know that the best doctors work in public and private hospitals. It is recommended that you go to private hospitals in the evening if you want to be treated by the best general practitioners who work in the public sector during the day. The cost of a consultation with a general practitioner is about Rp 350,000 in a private clinic, or about €22. A consultation with a specialist doctor in a private clinic can cost up to 900,000 rp.
Pharmacies in Indonesia
When visiting Indonesia, we recommend that you only visit large pharmacy chains such as Apotik or Kimia Farma. These pharmacies are often found in large cities. Choosing smaller establishments exposes you to the danger of buying counterfeit, expired or badly preserved medicines.
Dental care in Indonesia
There are many dental practices in Indonesia. The prices of dental consultations are cheaper than in Europe or North America. Here is an example of the price of a private practice:
Dental amalgam: 600,000 / 1,000,000 rp
Simple tooth extraction: 750,000 / 1,500,000 rp
Dental cleaning: 1,500,000 rp
Simple consultation: 150,000 rp
3D dental X-ray: 1,250,000 rp
The Emergency Department in Indonesia
Indonesia has more than 18,300 islands, 6,000 of which are uninhabited, so the emergency service is not developed enough to take care of the whole country. If you are planning trips to remote areas of Indonesia, you should arrange your own transport in case of emergency. Within the country, dial 119 to be connected to an ambulance service.
Hospitals in Indonesia
Currently, Indonesia has over 1780 private hospitals and over 1000 public hospitals. Indonesia has only 5 internationally accredited hospitals:
Le BIMC Hospital à Kuta, Bali ;
Le BIMC Hospital Nusa Dua à Bali ;
Le Prima Medika Hospital à Denpasar, Bali ;
Siloam Karawaci Hospital à Tangerang;
Eka Hospital à Bandung;
Santosa Hospital à Bandung;
Bintaro Premier Hospital et le Jatinegara à Jakarta;
Premier Hospital à Jakarta.
There are also some non-accredited hospitals that are quite good in Bali and Surabaya. For example, Siloam Hospital in Surabaya is one of the largest hospitals in the city and has a capacity of 160 operational beds and many modern facilities.
However, the fact that Indonesia has only 5 internationally accredited hospitals for a short time shows that the health sector is still developing. As an expatriate, it is highly recommended that you visit an Indonesian hospital for primary care only. If you need to be hospitalised for a serious injury or infection, it is recommended that you are repatriated to neighbouring countries where the health sector is much more developed. Such as Singapore, Thailand or Vietnam, or to your home country. In addition, hospitals will usually only treat you after your insurance has been validated or you have proof that you can pay. Even in an extreme emergency they may take the time to check your means of payment.
Therefore, if you are planning to expatriate to Indonesia, do not neglect to take out international health insurance which will cover you for extremely high medical repatriation costs and ensure that you are taken care of quickly.
Paramedical care in Indonesia
In Indonesia, mainly in the major cities, you can find physiotherapists, psychologists and other specialists, both local and expatriate. There are also private practices where these specialists are grouped together. The cost of a session with an osteopath is around 750,000 rp, with a physiotherapist 600,000 rp.
Being pregnant in Indonesia, from pregnancy to childbirth.
A few years ago, almost no expatriate would have wanted to give birth in a hospital in Indonesia. However, customs have changed and the health sector has developed strongly. Now, expatriates have confidence in the hospitals in the big cities, which are becoming more and more well-known, and the health staff working there are increasingly qualified. In Indonesia, Caesarean deliveries are much more common than in Europe because Asian women are very afraid of the physical consequences of a vaginal delivery and, according to tradition, Caesarean deliveries allow them to choose the approximate date of delivery and thus avoid certain unlucky dates. In addition, a caesarean delivery allows for a higher fee, to schedule dates and times for a delivery that are convenient for the doctors. If you are preparing to give birth in an Indonesian hospital, be sure to specify how you want to give birth in advance so that there are no surprises on the day.
Indonesian customs on childbirth.
At the hospital, you will be monitored by an obstetrician-gynaecologist or a doctor. Midwives will be there to accompany you throughout your pregnancy, offering you childbirth preparation sessions quite similar to those in Europe. In some Indonesian hospitals, customs are different from those in the West, so be sure to specify how the umbilical cord is to be cut as Indonesians do this quickly and it can be dangerous if all the blood has not yet come out of the placenta. A maternity ward in Indonesia has a three-day rest period after giving birth. During these three days of rest, if you do not want to be separated from your baby, make a firm statement that you do not want to be separated from your baby, as it is possible that your baby will be taken to a nursery so that you can rest fully.
The cost of giving birth in Indonesia
The cost of a birth varies depending on the doctor and hospital where you will give birth. To give you an idea, a caesarean delivery in a public hospital is around $500 USD and in an international hospital around $2200 USD. The cost of an ultrasound scan is on average Rp 500,000.
Vaccinations in Indonesia
Before moving to Indonesia, make sure you update your vaccination record as some viruses are more common than in Europe. Get vaccinated against :
Hepatitis A ;
Japanese encephalitis;
Hepatitis B
Rabies;
Typhoid.
In addition, there is a year-round risk of contracting malaria in Indonesia in these five eastern provinces:
Papua ;
West Papua ;
Moluccas ;
North Moluccas ;
East Nusa Tenggara.
There is almost no risk of you contracting the virus in Jakarta and tourist areas such as Bali.
What private international health insurance should I take out and for whom?
A private health insurance will be advantageous whatever your profile, whether you are an expatriate employee, investor, digital nomad, tourist, student or retiree.
As an expatriate employee, investor, it is strongly recommended that you take out an expatriate insurance policy when you leave for Indonesia. Indeed, an international insurance such as GoldExpat will allow you to be taken care of in private institutions without breaking the bank. This is essential if you wish to receive quality care and qualified staff. In addition, you can be easily transferred to more qualified hospitals abroad for treatment at a lower cost.
If you are going to Indonesia for a tourist trip of less than 3 months, it is highly recommended that you take out Travel Pass travel insurance to cover you for the duration of your stay. You will be able to be taken care of quickly and in the most qualified medical establishments. You will be able to enjoy your stay as much as possible despite unforeseen health problems.
As a retiree who has applied for a Kitas Lansia visa in order to obtain tax resident or permanent resident status, it is very advantageous to take out private health insurance. The permanent resident or tax resident status requires that you stay in the country for at least 6 months each year. This insurance will cover you in Indonesia and in your home country at very high rates. In addition, you can benefit from the best private practitioners in the country without breaking the bank.
Indonesia is one of the three countries in Asia with the largest education system (over 250,000 primary and secondary schools). There are also many international colleges and universities that take in foreign students every year. If this is your case, it is highly recommended that you take out a private international insurance policy such as Gold Student which will cover you for health costs. Also very expensive repatriation to neighbouring countries or your home country if necessary.
Bali is one of the favourite destinations for digital nomads. If you too are drawn to the island of the gods, you need private health insurance, Gold Nomad is one of them. On the one hand, this insurance has been designed to fit your profile and on the other hand, it will cover you at very competitive rates.
Do not hesitate to get a free quote on our website, and contact us by email or phone if you need more precise information according to your situation.