A virus that is gaining ground
The mosquito-borne Zika virus continues to progress worldwide and several geographic areas have been placed under Level 2 surveillance by the Centers for Disease Control. Indeed, most tropical areas have reported an upsurge in Zika cases: Puerto Rico, Mexico,Central and South America, of which Brazil are particularly watched.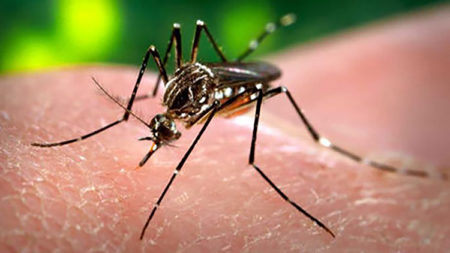 This Zika virus is said to be responsible for the resurgence of cases of fetal or neonatal microcephaly. Health authorities are therefore strengthening their prevention and recommending that women who are pregnant or who are planning to have a pregnancy plan and plan to travel to Zika-affected areas,consider postponing their travel plan,or at least consult a doctor before departure to be informed about complications that may occur during Zika virus infection. If they cannot or do not wish to postpone their travel, they must strengthen protections against this virus.
Prevention first
Since there is no vaccine against Zika, travellers are encouraged to follow general measures to avoid mosquito-borne diseases:
Use insect repellent containing DEET. DEET is not dangerous in case of pregnancy
Wear long sleeves and leggings or tights
Use insect repellent masks, mosquito nets and tents
Avoid being outdoors at dusk and dawn when mosquitoes are most active
For pregnant women who think they have been exposed and have developed symptoms, it is strongly advised to consult your doctor immediately
For more security, Mondassur recommends that you take out travel insurance, which will allow you, if necessary, to benefit from the following guarantees:
travel cancellation
reimbursement for medical consultations
reimbursement of hospital costs