Living in Senegal and Expatriate Insurance
The French, which live mostly in Dakar and its immediate surroundings, represent the largest foreign community in Senegal. There are more than 250 French companies operating in all sectors. It is a destination that has always been described as a rewarding and enjoyable experience by our policyholders. Take the time to purchase international health insurance tailored to expat profiles before you leave to cover your health costs abroad.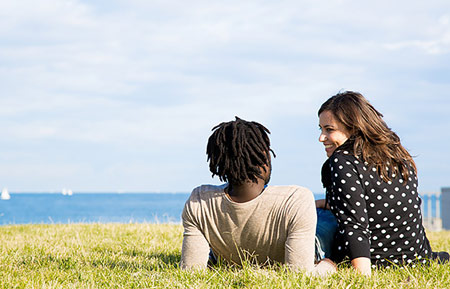 Working in Senegal
If you do not leave as part of a change of position within your company, finding a job will require the same efforts as in France. It should also be noted that several sectors of activity such as architecture or accounting give priority to Senegalese. So the competition will be quite intense.
Schooling in Senegal
In Senegal, education is provided in French. The education system is similar to the French system and schooling is compulsory from 6 to 14 years old. Students must pass a certificate of study at the end of primary school, then an entrance exam in 6th grade.
It is generally advisable to enrol your children in private schools. Indeed, public schools often suffer from overstaffing. The completion rate for the primary school certificate is slightly higher than 50% in public schools. But it rises to nearly 90% in private establishments.
There are many French-programmed establishments in Dakar. They are also found in Thies, Saint Louis, Ziguinchor and Saly. The list of French establishments in Senegal is available on the website of the French Embassy.
School registrations are made from May for a september re-entry.
Staying in Senegal
If you want to move to Dakar, it is important to determine your favourite neighbourhoods. The recommended districts are located west of Dakar: the Plateau, Fann, Ouakam, Point E, Mermoz, the Amaldies… The deposit of the apartments generally varies between one to two months' rent.
When you estimate your housing budget, consider calculating your expenses. Water and electricity are the tenant's responsibility. It should be noted that the price of electricity is 3 times higher than the French tariffs. There are regular power outages in Senegal. Therefore, it is recommended to use voltage regulators to protect your electrical appliances.
Also consider the caretaker charges and the price of your home insurance.
After signing the contract, it must be notified by a police station or a notary. It should state: the length of the tenancy, the amount of the rent that can not be reviewed, the expenses included and excluded, the precise state of the premises, the amount of the deposit and the repayment period. You will be asked for two tax stamps.
What is the cost of living in Senegal?
The cost of living in Senegal is generally 20 to 30% cheaper than in France, except for rents that are substantially similar (security issues above all).
Driving in Senegal?
You can drive for up to one year in Senegal with a French license. This year is counted from the date of application for a resident card. To continue driving afterwards, you will need to obtain your Senegalese license before the deadline.
To do this, you will need to obtain a restricted information statement (RIS) of the French driver's license. You will need to send your application by mail to the prefecture of your last place of residence in France. Once it is in your possession, you will have to have it authenticated by the 'driver's license' service of the consulate in Senegal.
For the rest of the process, visit the dedicated page on the Senegal government website.
Hygiene and eating habits in Senegal
Uncertain hygiene in restaurants, markets and shops. Tap water is not safe to drink. Prefer bottled water, local brand or imported.
Choosing health insurance in Senegal
Taking out international health insurance is a major formality, especially for Senegal. For expatriates, there are two categories of health insurance: expat insurance called the 1st euro, and expat insurance in addition to the Caisse des Français à l'Etranger (CFE). Depending on your profile and criteria, we will be able to present different formulas tailored to your needs. So don't hesitate to contact us and ask us for advice, we'll be happy to respond! Moreover, if you wish, you can get an immediate free quote online.