Living in Indonesia and Expat Insurance
Many expatriate communities (Belgians, French, Germans, Dutch, etc.) reside in Indonesia. We have gathered some tips to prepare your expatriation in Indonesia and to understand your future daily life on the spot. Apart from the vigilance of the security, Indonesia is a welcoming country rich in opportunities. However, medical infrastructure is not always sufficiently developed, and the costs of private medicine in international institutions can be very expensive. This is why it is strongly advised to take out international health insurance for expatriates before you leave, in order to prevent risks.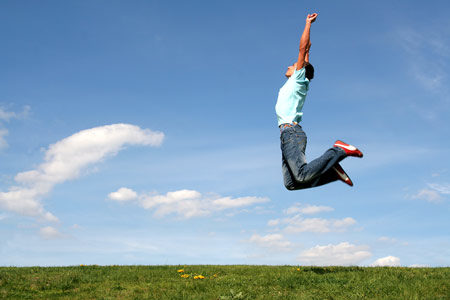 Schooling in Indonesia
The school system in Indonesia
The Indonesian school system consists of four levels.
Primary schools are generally public. They welcome children aged 7 to 12 and end with a national exam (Ujian Akhir Nasional).
The colleges or SMP (Sekolah Menengah Pertama) welcome children between the ages of 13 and 15. Children can then choose to continue their studies in high school or to end their schooling.
The school concludes with a certificate of achievement.
Admission to the university is through an entrance exam. It takes 4 years of study to obtain a bachelor's degree, followed by 2 to 3 years for a master's degree. It will also add 3 years of study for a doctorate.
There are scholarships for university students.
The Darmasisva scholarship allows free training during a year of non-graduate university. The student also gets 1 million rupiahs (about 100 euros) per month over the duration of the scholarship. In addition, the government adds 300,000 roupiah sail per year for its clothing costs.
The Darmasisva scholarship provides access to the same benefits in exchange for language courses in the Indonesian institution. These courses are paid 1 million rupiahs (about 100 euros) per month and the student is housed by the institution.
French schools in Indonesia
There are two French schools with education in accordance with the programmes and instructions of the French Ministry of National Education. Both offer instruction from kindergarten to high school (terminal).
Tuition fees increase depending on your children's level of education. For example, they range from 1800 to 7700 for the French high school in Bali.
To be enrolled in these schools, your children must provide proof of health insurance and repatriation. Consider comparing and purchasing insurance before you leave for Indonesia.
Staying in Indonesia
If you want to move to Indonesia, be sure to determine the neighbourhoods in which you would like to live.
Indonesia is a very large country and composed of a multitude of islands. As a result, it will be more or less difficult for you to adapt to the local culture. Tourist and cosmopolitan cities are generally recommended for tourists wishing to settle down (Jakarta, Bali…). On the contrary, it is sometimes more difficult for expatriates to adapt to the more conservative province of Aceh (Sumatra).
Within Jakarta itself, neighbourhoods regularly appear in the testimonies of expatriates. The French generally like Kuningan (embassy quarter), Cipete (near the French school) and Cilandak (quiet district).
In Indonesia, you will not necessarily have to post a deposit. On the other hand, rents can be payable in advance. It is therefore quite common to see landlords asking you to advance the rent for 2 months, 1 year, or even 2 years. The lease must be signed in front of a notary, especially if you advance the rents over a long period of time.
To find your accommodation in Indonesia, it is recommended to turn to the agencies. They know the local culture and will be more able to negotiate prices. Check the customer reviews of the agency you're looking to, not all of them are honest.
You can also turn to word of mouth, expat forums and social networks, as well as the internet.
Choosing health insurance in Indonesia
As an expatriate, you will no longer be covered by the health and pension system of the French plan and therefore lose your rights to Medicare. As a precaution, it is essential to take out good expat health insurance for your expatriation in Indonesia. Indeed, as the Indonesian public sector remains insufficient, expatriates use the private sector (enjoying a better quality of care thanks to the advanced techniques of practitioners, at the same level as the quality of the most developed countries) which explains the high cost of medical expenses.
The expatriate health insurance offered by Mondassur meets the many criteria of minimum medical coverage. Expats are guaranteed to be well covered all over the world and in Indonesia. Don't hesitate to compare the different international medical insurances. Mondassur offers you to study with you your current medical coverage and the various possible insurances for you according to your budget and your needs.
You can compare our expat insurance offers here to the 1st euro for your expatriation in Indonesia.