Living in Colombia and Expat Insurance
Colombia has a sulphurous reputation for its murder and terrorism cases that often make headlines. However, the country's situation has changed considerably in recent years, with the economy and tourism continuing to grow, making the country south America's thirdlargest economy.
If you wish to emigrate to Colombia,this information may be useful. Also think about your expatriation insurance Colombia!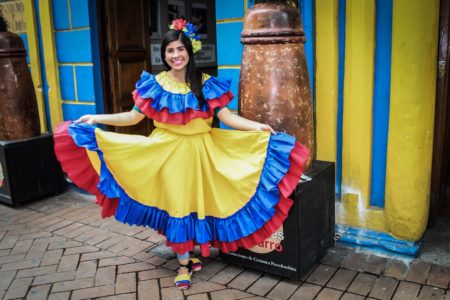 Working in Colombia
To be able to work in Colombia, you must first have a CV in Spanish. Job offers are available online on specialized websites and company sites. The Franco-Colombian Chamber of Commerce and Industry (CDCCI) also offers French nationals a job search assistance service.
Above all, you have to be dynamic and proactive. Don't wait for someone to pick you up, and don't hesitate to start businesses again.
Schooling in Colombia
Private schools are plentiful in Colombia and are often run by religious organizations.
Several institutions offer French-language education in Colombia. The French high school Louis-Pasteur in Bogota, the French high school of Pereira and the high school Paul-Valery cover all sections, from kindergarten to bachelor's degree.
Higher education in Colombia has two stages:
"Pregrado," which includes: vocational technical education, technological education and university vocational training.
"Posgrado" where we find: specializations, master's degrees in deepening or research, doctorates and post-doctoral degrees.
Colombian universities are self-governing and create a la carte university courses that meet their internationalization requirements.
In February 2010, France and Colombia signed a mutual recognition agreement for university degrees
There are more than 90 dual degree programmes as well as numerous cooperation programmes with French higher education institutions. These programs are articulated with the creation of French-language courses introduced in 16 Colombian universities.
Staying in Colombia
It should be noted that the neighbourhoods are divided into social layers numbered from 1 to 6, classes 1 and 2 often correspond to the slums. For security reasons, it is recommended to live in a Class 4 to 6 neighbourhood.
You can easily find a 2-bedroom apartment for 800 euros in Bogota or a very nice apartment with pool for 1,500 euros in Cartagena.
Tenants most often go through specific classifieds. Rental contracts are at least one year, and most landlords ask for a deposit that varies from 1 to 3 months of rent or to take out insurance against unpaid rents
What a cost of living in Colombia
In Colombia, the cost of living is 2 to 3 times cheaper than in France. When cooking yourself with conventional local products, you have to spend 4 euros per day per person. Public transport costs an average of 0.50 euros per trip, and a 20-minute taxi ride will cost you about 2 euros
Driving in Colombia
French people can drive for the first three months with an international driver's license.
Those wishing to settle in Colombia must have a Colombian driver's license. This permit will be issued to them by the Colombian Ministry of Transport after theoretical and practical evaluation. Beware, the French permit is no longer interchangeable.
Hygienes and eating habits in Colombia
Poor hygiene in restaurants, markets and shops. Tap water is not safe to drink. Prefer bottled water, local brand or imported.
Choosing health insurance in Colombia
As an expatriate, you will no longer be covered by the health and pension system of the French plan and therefore lose your rights to Medicare. As a precaution, it is essential to take out good expat health insurance for your expatriation in Colombia. Indeed, as the Colombian public sector remains insufficient, expatriates use the private sector (enjoying a better quality of care thanks to the advanced techniques of practitioners, at the same level as the quality of the most developed countries) which explains the high cost of medical expenses.