Do you go abroad for less than a year to go sightseeing or on a professional mission? Do you want medical and repatriation insurance for your stay? International insurance is essential to cover you in case of unforeseen events abroad. Medical costs are often high and your basic plan with Social Security does not cover you everywhere and not up to the rates charged abroad. With Generation insurance in Plus or Access, you can get comprehensive coverage for all types of private or professional stays.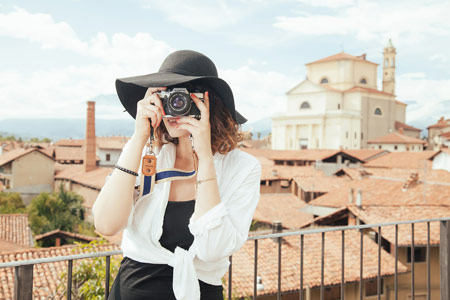 Who can buy Generation insurance?
Generation travel insurance is intended for people residing in the European Union who travel the world for up to 6 months according to your situation in the context of leisure, professional missions or studies. You can take out this travel insurance up to age 75 and before you go abroad. You must have a social security plan in your home country in order to qualify for Generation guarantees. If you need more comprehensive insurance: for all lengths of stay, whether or not you benefit from a 1st health plan, we advise you to choose our range of international health insurance GoldStart. 
Your benefits with Generation Travel Insurance
From €49 per month

Complete and flexible insurance for all your stays abroad

An immediate purchase online

A 24/7 support platform, 7 days a week
Your coverage with Generation insurance
Mondassur offers insurance available in 2 formulas according to your needs with an excellent price-guarantee ratio: Generation Plus and Access.
Medical assistance platform available 24/7
Reimbursement of medical expenses at 100 of actual expenses
Reimbursement of emergency dental expenses
Permanent assistance abroad to ensure your medical and legal security
Repatriation to your home if necessary for your return
Additional coverage with the Plus formula: baggage insurance, civil liability, individual accident, psychological assistance, search and rescue costs, theft of papers, sending of a replacement employee.
How much does Generation insurance cost?
How do I purchase Generation travel insurance?
You can apply for a free quote online and purchase your Generation travel insurance directly 24 hours a day. Mondassur offers you the opportunity to purchase this international health insurance directly online, on our website www.mondassur.com. Once you have completed your subscription, you immediately receive your insurance certificate by email. In addition, Mondassur offers personalized support and our advisors will answer every question you ask, by phone on 33 1 80 87 57 80 or by email at contact@mondassur.com.
How does Generation Insurance work?
You buy your Generation insurance directly online from your computer, smartphone or tablet. You receive your insurance certificate by email. You receive by email your insurance card with emergency numbers to contact in case of need for assistance 24/7 or for hospitalization abroad. You also receive by email the terms of your insurance contract with the details of how your warranties work.