More than a billion tourists worldwide!
Despite many global economic challenges, the World Tourism Organization (WTO) in 2013 saw an increase in the number of tourists by 52 millions, an increase of 5% in 2013 to reach more than one billion tourists worldwide.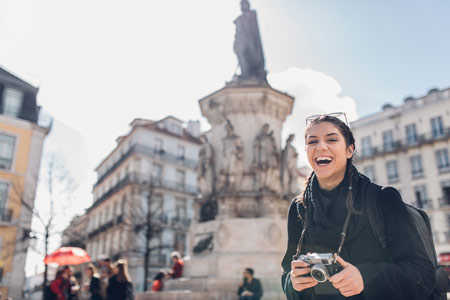 Who welcomes most new international tourists?
Europe takes first place with 29 million new arrivals in 2013 to reach 563 million tourists. Other regions are also developing strongly, such as Asia-Pacific, which reaches 248 million tourists.
Other regions also recorded gains; Americas with growth of 4% and Africa of 6%. On the other hand, the Middle East saw no growth or decline in 2013.
According to the UNWTO, the Chinese have become the biggest spenders by spending $102 billions! Looking ahead, the UNWTO expects the rate of new international tourists to increase by almost 4% until 2020.
The health of tourists
Many tourists do not think about taking out travel insurance before leaving and sometimes find themselves in very difficult situations.
In many countries, you will not have the same access to care and simple treatments can cost you exorbitant sums. Sometimes you may even be denied medical treatment if you can't prove that you are "solvent" (show insurance coverage, credit card, etc.).
To give you an idea; a treatment for the flu in Japan could cost you several hundred euros. In the United States, a fractured femur can cost you around $80,000!
In short, don't take that risk! If you're going on holiday this year, don't forget to think about your travel health insurance!