Make a budget and manage your money
When preparing a trip, one of the first themes on which one wonders is unquestionably the budget. "How much will I have to save?", "How much will I spend?"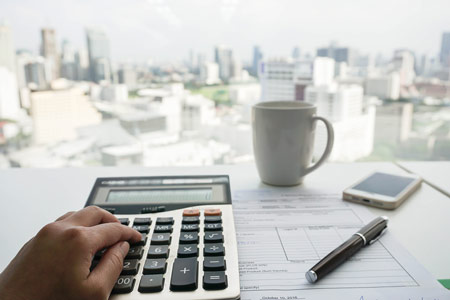 Assessing the amount of expenses for your travel is not always an easy operation. It all depends on the length of the trip, its destination, fluctuations in the exchange rate, how you want to travel and your comfort requirements. In many cases, regardless of the budget allocated, it is highly possible that it will be used to the maximum and even likely to be a little outdated.
The travel budget
You adjust the calculation to the expenses you're going to plan. The given travel budget is first the bare minimum vital, then according to your travel profile.
There are two ways to define a trip's budget:
Define an overall approximate cost (transportation, accommodation, meals, activities, insurance,…) and make a budget.
Define a sum of money allocated and then determine the specificities of the trip. Once the overall budget for the trip has been set, it is still necessary to add "softness", i.e. a margin of at least 20 on your original budget. This additional money will be used as a relief fund in the event of unpleasant surprises.
Predictable spending
When preparing your trip and therefore your budget, several factors must be taken into account such as:
Transportation: flight, train, bus, taxi, car rental, fuel…
Accommodation: hotel, apartment, hostel…
Meal: restaurant, individual purchase at the supermarket.
Activities: sightseeing, national parks, festivities, equipment rental, sport,…
Shopping: souvenirs, gifts, basic travel equipment (bag, camera, clothes)…
Various: passport, visas, vaccines, travel insurance, bank fees, taxes, phone calls abroad, exchange rate,…
Many of the data on transport, accommodation and activities are available on the internet via booking sites. For other items, some rates are also available on the internet via simple Google searches.
In order to best manage your budget, it may be wise to make a planned travel budget through an Excel file that will generally determine the total cost of expenses.
The balance of the budget
In some cases, for long-term trips (more than 1 month), it is possible to offset your budget by working in the country you are in because by earning money, you will reduce your expenses. Simply put, a good travel budget is the balance between our expenses and revenues depending on the time spent in a given place.
Managing budget abroad
Cash
Although we are used in France to pay for any purchase by credit card, when we are in a foreign country, payment by card is not always accepted or non-existent. Similarly, since the Euro is used in 19 European Union countries, the Euro is not accepted in other countries. Therefore, having cash in a foreign country is essential.
Two ways to get cash:
The one you bring from France (which you can change into local currency)
The one you withdraw from an ATM (money in local currency)
Credit card
The credit card is an essential element during a trip because it will allow you to make purchases on the internet, on the spot, but above all to withdraw the money from ATMs abroad allowing you to obtain local currency.
It is often better to leave with two credit cards rather than one because in case of loss, theft, forgetfulness or threshold reached, you will end up without cash and without means of payment.
Note that there are some credit cards that offer significant benefits: free services, higher line of credit, preferred interest rates, insurance, assistance services abroad. So if you qualify, it's a good idea to get one.
Changing money
There are two possible ways to change your money:
In a exchange office in France
In a foreign exchange office
This step is essential because it will allow you to have local currency and be able to pay for your various purchases. It should be noted that exchanges in foreign exchange offices are generally discouraged due to low exchange rates or extravagant commissions. The same is true in exchange offices at airports where exchange rates are sometimes more expensive.
In this case, it is therefore advisable to refer to an ATM present in 99% of airports.
Therefore, to be prepared for all types of financial situations, it seems important to plan a budget for your trip, taking into account several elements. This will make it possible to manage your money to the best of your ability and make the most of your stay!