WHV Argentina – Insurance
Do you intend to travel to Argentina for 1 year to travel,study and work at the same time? This is possible thanks to the working holiday visa for young people between the ages of 18 and 35. But how do you get that famous visa? What are the administrative procedures?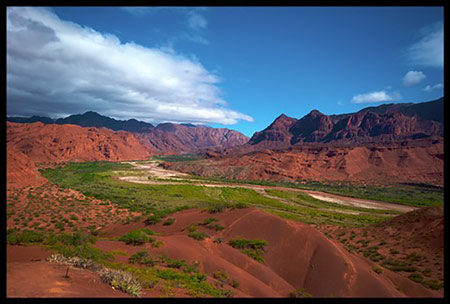 What is PVT – WHV?
The Holidays and Work Programme is an international multi-visa scheme that allows its holder to travel and work in the country.
Who benefits from this device? Young people between the ages of 18 and 30 are the perfect opportunity for them to get their first professional experience abroad while discovering the country in which they live.
Which destinations are available? An agreement was reached with the following countries to take advantage of this programme: Australia, Argentina, Belgium, Brazil, Canada, Chile, Colombia, South Korea, France, Hong Kong, Japan, New Zealand and Russia.
What are the requirements for PVT in Argentina?
However, certain conditions are necessary to be able to take advantage of this device:
Have a valid passport
Attesting to one's health (medical certificate for certain destinations)
Provide some savings (proof of funds may be required for some countries)
Declare a criminal record (judicial record extract may be requested)
Purchase PVT insurance to obtain a compliant certificate
Indeed, when you apply for PVT, the Argentine Embassy requires you to take out health insurance. The PVT Health Plan is designed for this type of stay abroad and allows you to be covered according to the criteria of the host country at a negotiated and specific rate for all young people in the Working Holiday Programme.
Why do your PVT in Argentina?
One of the most popular Spanish-speaking destinations in the PVT programme is Argentina. This program is the perfect opportunity for you to improve your Spanish and have personal and professional experience in a country known for its diversity, cultural richness and the beauty of its landscapes. Don't hesitate, go on an adventure!
The majority of participants choose the capital, Buenos Aires, as the starting point for their Argentine anael journey.
Why choose Mondassur to accompany my PVT to Argentina?
We have been working for years with candidates who have chosen to carry out their PVT around the world and we put our expertise at their service so that this device is the most enjoyable and enriching for them.
Our PVT insurance allows you to leave serenely to realize your dreams while we take care of your health and safety.
Our Gold Start insurance takes care of your medical cover (essential for travelling to Argentina). You can choose between 3 levels of cover: Backup, Basic or Nomad.
Mondassur also offers an exclusive service: the free translation of your insurance certificate into Spanish. No need to do a sworn translation! A saving of more than 70 euros!
Our commitment: Save you time, provide excellent medical coverage and avoid additional translation costs in full compliance with the official criteria imposed by the Argentine authorities.
Please contact us for additional information and ask for a free quote for your Insurance Working Holiday Program in Argentina.