How to pack and what to take with you?
Packing and preparing your luggage can easily become a headache and a real chore for many of us, especially women. In the end, it happens often to carry more than necessary and to find yourself in excess of luggage at the time of check-in at the airport.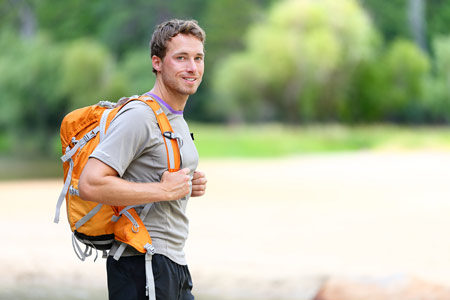 The organization of the suitcase will therefore depend mainly on the destination you are going to and the type of trip you make. That's why it's necessary to prepare what you really need and adapt the clothes to bring to the countries visited and the activities planned during the trip. To help you, here is an article to make it easier for you to prepare your luggage and travel quietly.
Take away only the essentials!
While this may make sense, we still tend to take more cases than we should. However, whether it is for 2 weeks, 2 months or even 2 years, the amount of clothing does not really vary. When choosing equipment, focus on what's really useful! It is best to travel light with a focus on quality over quantity. The important thing is really to adapt your bag according to the intended destination (climate) and future activities so as to take only the clothes and equipment that correspond to your needs. Indeed, the clothes will be different depending on if you plan to spend a lazy stay rather than weeks of treks!
The trade union minimum
When you go on a trip, the minimum to take with you above all is your passport as well as your credit card and yourtravel insurance certificate because for the rest, we usually find more or less the same things as in France: clothes, accessories, medicines, food… Some countries in Asia such as Indonesia, Thailand or the Philippines have the largest shopping malls, so if you've forgotten something or have a special need, you can certainly find it at your location destination.
The essentials
Clothes
However, there are still a few essentials to take with you on your trip. Here is a list of clothes to take away, to be modulated according to desires and needs!
T-shirt
Shirt
Pants
Short
Shorts/slips/culottes
Swimsuit
Pair of socks
Poncho/K-way
1 pair of glasses
1 pair of walking/basketball shoes
It is not necessary to have multiple quantities of jeans, shirts, t-shirt, only two copies of each are enough most of the time because it may surprise but it is possible to wash your laundry while traveling. Indeed, many countries have shops where it is possible to wash/have your laundry washed and often for a lower cost.
piece of advice : There is a clothing material that is particularly well suited to travel and combines the benefits of traditional wool with synthetic fibres. This is merino wool that has the advantages of being a soft, breathable, odourless, non-scratching and warm material!
Toilet business
Note that for personal hygiene, there is also a minimum list including the essentials to take with you.
Toothbrush, toothpaste
Soap
Disposable razor
Shampoo, comb, cotton swabs
Towel
Electrical and electronic devices
Electronic devices (camera, laptop, tablet, MP3, etc.) generally have a built-in power adapter. Those that don't have one are usually designed to be used anywhere in the world with a simple power adapter purchased separately.
How many pounds?
It all depends on the type of trip you are about to make. The problem arises in particular if it is necessary to fly because baggage that is too heavy or too large is refused by the airlines or may be subject to significant surcharges, especially with low-cost airlines that charge checked baggage as a supplement.
It is generally advisable to carry less than 20 kilos of luggage on a plane. The ideal is to leave with a bag that makes up to 15 kilos that will allow both to travel light while having a varied wardrobe.
Indeed, the less pounds you have, the easier the trip will be:
Less heavy when travelling
Less thought on what to do each day
Less chance of being robbed
Stronger sense of freedom
In conclusion, it is necessary to prepare your bag well according to your destination and your activities. Although this may seem cheesy to some, it is very useful to make a list of essentials to take away beforehand in order to limit the risk of taking unnecessary things.