What holiday destinations for the French?
The summer holiday season is fast approaching and the French have already started planning their next trip. Every year, many people decide to spend their holidays abroad to enjoy the climate, culture and discover a region outside the French territory. Think about taking your holiday travel insurance to leave with peace of mind!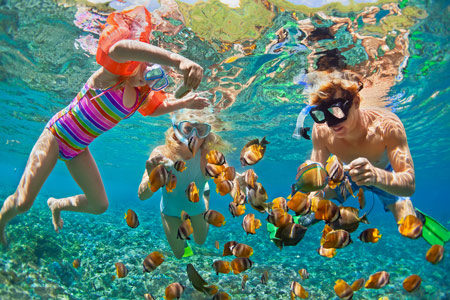 If you still haven't made up your mind for this summer, here are some of the French's favourite tourist destinations.
Barcelona, Spain
Unsurprisingly, this beautiful Spanish city is in this ranking. Barcelona is a tourist destination full of culture and traditions that offers many must-see places to visit. Museums, gardens, monuments and beautiful beaches that always attract a huge crowd, Barcelona will allow you to live unforgettable experiences while enjoying the wonderful Spanish gastronomy.
New York, United States
New York is a city that is no longer presented. It is literally present everywhere: cinema, fashion, music, etc. That's why this great American city, often referred to as NYC, is one of the destinations that the French choose the most for their vacation. Who wouldn't want to admire the Statue of Liberty, take a walk in Central Park or visit the State Empire Building? It is always said that New York never sleeps and its impressive setting makes it the most visited city in the United States.
London, United Kingdom
London is undoubtedly an exciting city that attracts millions of tourists every year. The capital of the United Kingdom is an abundant source of surprises and allows every visitor to live a unique experience. Attractions, architecture, history, shopping, gardens, there are so many reasons to visit London and there is something for everyone.
Rome, Italy
All roads lead to Rome! So much the better because the Italian capital is full of places to visit with its heritage that seduces all travelers. Rome is known for its history that has left its mark through temples, amphitheatres, fountains, churches and other ancient structures that have been preserved for centuries. These cultural riches make this city a real wonder for art lovers but also all tourists in search of discovery and unique experience.