Open up to new horizons, cultivate yourself, relax in an idyllic setting, discover the planet and its multitudes of cultures… There are so many reasons why young people, especially those of Generation Y, travel all over the world. This generation multiplies the trips, but not necessarily the holidays by favoring the courses stays probably due to the lack of time.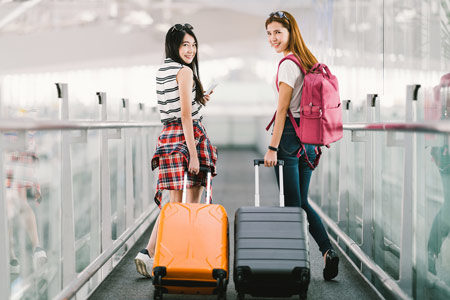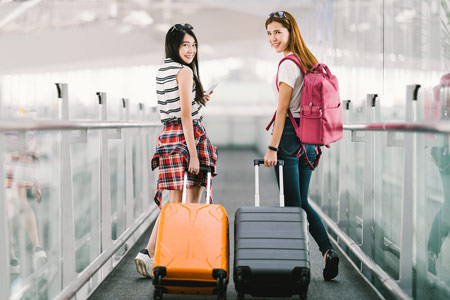 With the entry into the working life, no more need for mom and dad to take off. The phone in hand, the backpack and let's go for new adventures! The market for young travellers is booming and will reach nearly 300 million travellers by 2020, according to world tourism organization forecasts. It must be said thatthere are many opportunities to allow young people to build themselves and live a unique experience whether it is the space of short or long stays.
These include the Working Holiday Program (PVT) and the International Administration Volunteer (VIA) for long stays. The courses stays are favoured thanks to low-cost airlines and multiple travel packages (EasyJet, Ryanair, Hop, Interrail, ..).
The 20-35 year olds are therefore a generation of globetrotters,who prepare their travels in no time thanks to the internet and for whom borders are no longer a barrier. Ultra-connected, they spot the good deals in terms of transport and accommodation on sites and social networks so they have more money to spend on activities, restaurants and souvenirs on site. The main thing for Generation Y is to be able to immerse themselves in the local culture and discover it as authentically as possible.
91% of them report using the web to plan their trips and use little traditional travel services.
The motivations for travel are diverse, first of all leisure trips, but many also want to go and learn a language, gain work experience or simply study abroad.
Leaving is one thing, but it is essential to take precautions, as a bad experience can happen quickly and the processes are particularly complicated when it comes to health insurance. Leaving 30 days, 3 months or even 1 year is not the same. It is therefore important to be well informed in order tobe covered for all cases figures.