I'm doing an internship abroad, what medical insurance is made for me?
Have you just landed your internship abroad? Don't forget to take out international student health insurance that will cover you in case of health problems: accident or illness.
Medical insurance is required when you go to do your internship in certain countries such as the United States especially if you are going on a J-1 visa, international medical insurance will be required to issue your visa.
If you are doing your internship as part of your studies, it is likely that your school will also require a certificate of health coverage abroad.
In any case, it is highly recommended to take out repatriation insurance for your internship abroad.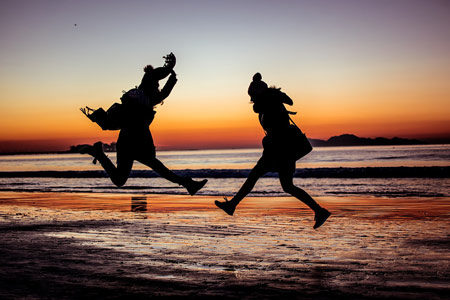 Why is it essential to take out health insurance for an internship abroad?
In the event of a glitch, the costs of hospitalization or repatriation can reach very large amounts and you may suffer the consequences of this incident for many years.
Many hospitals abroad require you to provide proof that you can pay and they will ask you to examine you (even in the emergency room) either your credit card or your insurance card and if you need to be hospitalized, take care of yourself Direct.
If your internship is in a European Union country, you will be able to benefit with your European Health Insurance Card from medical care but according to the terms of the host country and the reimbursement levels that may be good below your expenses. In all cases a repatriation will not be taken care of.
What insurance should you take out for an internship abroad?
There are many insurance sprees for international students. You must choose depending on the country where you are going to do an internship in order to take out insurance that covers you up to the medical cost of the country of destination and according to your budget. You can make a free quote to get the best rate for student insurance abroad and subscribe online.
Mondassur offers 3 student insurance sets depending on the destination:
Junior International is the insurance of all students and trainees abroad.
If you are going on an internship, term or semester of study abroad or even language stays, you needGold Student insurance.
Included in this contract, you have a civil liability abroad, indispensable when travelling. You also benefit from 24/7 repatriation assistance managed by one of the world's largest insurers as well as reimbursement of all your unlimited and deductible-free medical and hospital expenses.
This insurance is one of thecheapest on the market. Prices start from $27/month.
Junior International is the insurance of students benefiting from Social Security outside the USA and Canada
Junior International insurance covers you worldwide outside the USA and Canada for your studies abroad or your internship. You can take out health insurance online as well.
Europe Access Studies is student insurance in Europe
Specific for foreign students coming to Europe,this insurance covers medical expenses in Europe, civil liability and repatriation. It can be subscribed directly online as well.
Contact us for more information on student insurance abroad for travel, studies or internships. We will advise you on the best insurance for your situation.