Safe expatriation: the 4 key points
Do you have the opportunity to go on an expatriation? It is undeniably the experience of a lifetime not to be missed….but to prepare meticulously! You are given the four key points of a successful expatriation.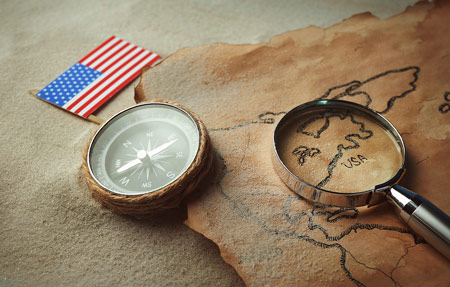 First, study the country and the city for your employer. Despite your desire to change your air, your environment or your life, you need to study the political climate, health conditions, crime rates and climate trends in the country and the city. American and European poverty is in no way similar to the dilapidated, famine and extreme poverty of many African countries, for example. The political situation can be tense and lead to situations of widespread strikes, revolts or coup that can be dangerous for expatriates. The same goes for the insecurity of countries such as Jamaica, Trinidad and Tobago, Madagascar or the DRC which are countries with a high crime rate where expatriate foreigners are not necessarily easily integrated into the premises. Finally, you need to know if you can withstand the natural disasters and climatic hazards that often ravage some countries. Once you have a non-idealized idea of the country, you can begin the expatriation process.
Think about it with your company as well as the company that will receive you, what are the ways to move abroad. Are you supposed to come only with your suitcases, or can you move with all your furniture? Can you bring your family or spouse? These are simple questions, but they are not often obvious to all companies. Make sure you know who has the financial burden of the move, what is allowed or not, and what are the transport times and costs. Be aware that some countries do not tolerate expats bringing back specific types of things depending on the policy of the country or the city. Be careful to look on the website of your host country what is accepted or not at customs.
Don't underestimate the culture shock
Two geographically close countries may have completely different rhythms of life, domestic policies, customs or traditions. Find out more about these topics to see if you can get used to them and not to commit missteps that can cost you dearly to integrate if you don't pay attention to these details, which are very important to the locals. Also, if a dialect or patois is spoken in the city where you are located, try from the beginning to get used to it so that you don't get confused and on the other hand be able to integrate by showing that you are interested in the local culture.
Get familiar with the country's administration
This is a valuable piece of advice for all those whose expatriation is not taken to 100 by the company (especially for international corporate volunteers). If you have to deal with certain administrative procedures, from the schooling of children, to the subscription of energy contracts or the internet, be aware that some countries, such as France, have very time-consuming procedures that tend to discourage more than one upon arrival in the territory. Just before your move you want to stop your energy consumption? We help you cancel your EDF subscription.
Do you feel ready to pack up and embark on the expat adventure? Don't forget to contact expat groups as soon as you arrive to find out the city's good plans and get some bearings. However, as soon as you have the opportunity, take an interest in the locals, try to get out of the group of people of your nationality to live the adventure to the fullest and to be able to take advantage of the good advice of the locals to integrate you as well as possible!
Would you like to leave? Mondassur helps you choose your health insurance abroad.