How to expatriate abroad safely?
An expatriation in an area of risk or conflict requires more preparation than an expatriation. An expatriate is exposed to security risks and dangers more or less important depending on the country concerned. Here are some tips to understand and prepare your expatriation safely.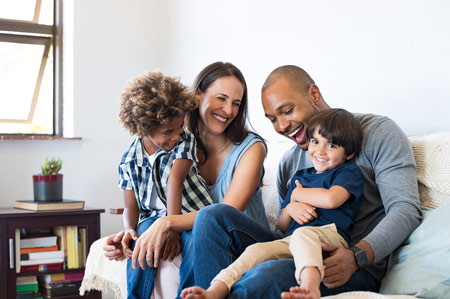 Knowing the risks before my expatriation
First, carefully study the country and city proposed for your expatriation assignment. Analyze the political climate, sanitary conditions, crime rate as well as the climatic trends of the country and the city. American and European poverty is nothing like the dilapidation, famine and extreme poverty of many African countries, for example. The political situation can be tense and lead to situations of generalized strikes, revolts or coups d'état. This can be dangerous for expatriates. The same goes for the insecurity of countries like Jamaica, Trinidad and Tobago, Madagascar or the DRC with a high crime rate where expatriate foreigners are not necessarily easily integrated into the locals. Finally, be prepared to endure the natural disasters and climatic hazards that often ravage certain countries. Once you have made up your own mind about the country, you will be armed to negotiate the terms of your expatriation.
Which countries are the riskiest?
There are certain countries or areas to avoid. Security risks are higher in some countries than others. Here is a list of countries with very high security risks, which are regularly shaken by attacks, wars or military interventions. They are listed as the countries most affected by terrorism: Afghanistan, Iraq, Pakistan, Palestine, Democratic Republic of Congo, Nigeria, Somalia, Sudan, Syria and Yemen. About twenty other countries are also mentioned as being dangerous countries for expatriates (kidnappings and attacks). We find there: Algeria, Bolivia, Burundi, Colombia, Congo, Ethiopia, Eritrea, Guatemala, Guinea, Guinea Bissau, Haiti, Honduras, Kenya, Liberia, Mali, Mexico, Madagascar, Niger, Uganda, Peru, Central African Republic, Sierra Leone, Chad and Venezuela. Specialized sites on global crises give the level of danger of the country chosen and put on line the news on each country. Anticipation is essential to prevent risks.
How to dress for travel?
Dress codes vary greatly from country to country. To integrate yourself and respect the local population, you will have to take into account any clothing customs. Living in expatriation generates culture shock. A shock that also affects clothing. Clothing includes belonging to a social class, age group, gender … Clothing therefore places us in society and indicates whether or not we follow the rules. For example, in Saudi Arabia, women are required to wear a veil covering body and hair. In India, we will avoid shorts for both women and men. Showing off your legs is not well received in this country. In Japan, social status determines how you dress at work. Moving abroad therefore also means knowing and adapting to customs. You must respect certain rules under penalty of shocking the modesty of the locals or even exposing you to violent reactions.
Stay vigilant for a safe expatriation
Discretion is one of the main rules when traveling. Your safety is at stake. Jewelry or other valuable accessories attract attention and lust, so it is a good idea to leave them at home, out of sight. Remember to make a photocopy of your important documents and send it to yourself by email (identity papers, card numbers, etc.). In the event of loss or theft, you will always have them on hand, which will facilitate their new manufacture. When entering a country, photocopy your visa page with the entry stamp and keep this paper in a different place than your passport. If you lose the latter, the formalities to leave the country will be facilitated.

The best destinations for expatriation