Get cheaper international health insurance
From the first of January of each year, many international health insurance companies increase their prices. Mondassur international health insurance prices rise in April for GoldExpat expat insurance and do not increase for the majority of others!
Why do I have to pay more each year for my international health insurance? Are travel insurance swings too? What about insurance for students abroad?
You can now ask for a free quote for an international healthcare insurance online!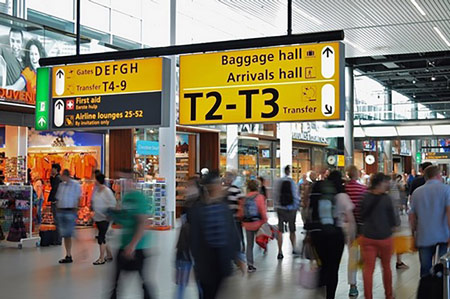 Why is the price of medical insurance rising every year?
If you have been an expatriate for several years, or are an avid traveller, you may have noticed that the price of international health insurance is rising every year. The same is true for all insurers. Why the increase? The answer is very simple and is in fact common sense: inflation of course accounts for some of this increase, significant economic development in certain geographical areas, an ageing population and the cost of medicine in the continuous technological improvement and medical research that has an impact on the overall medical cost. In order to be able to always offer optimal care provided by facilities with quality care, insurance companies have no choice but to follow these developments with adequate contributions for international health insurance quality.
Is the increase in international medical insurance the same in all countries of the world?
In some geographical areas of the world that are developing significantly, as in many Asian countries, the increase is particularly high. Singapore has a very high medical cost compared to other Asian countries approaching Switzerland or to a lesser extent the United States. China is also seeing its medical costs rise sharply. The situation is less obvious because depending on the structure, the cost can be very different.
The United States remains the most expensive country in terms of medical costs, which continues to increase significantly or faster each year than in other countries that manage to contain the medical cost of their country.
How can I pay less for my expat insurance?
The price of International Health Insurance Mondassur does not increase untilApril of each year. We offer a varied range of health insurance for foreign countries in order to meet different needs and budgets and always by offering guarantees at the most advantageous price. If you buy your insurance during the year, you will benefit from the rate on April 1 of the year for our GoldExpat insurance with an increase only from April of the following year. Our advisors accompany you to find the most attractive international health insurance for you in terms of guarantees and prices by doing different price simulations depending on the options you choose; depending on the country, it is not always worth taking out the most expensive insurance but if you are going to a country with high medical costs such as the United States, the United Kingdom, Singapore or Hong Kong, this is highly recommended.
Why doesn't my travel insurance with Mondassur increase every year?
For travel insurance, you buy out your insurance at a certain price and you usually pay at the time of your subscription. If the price of travel insurance you buy increases 2 days after your subscription, it will not affect your wallet because you will have already taken out your travel insurance. Similarly, if your stay starts after the rate increase, if you have taken out your contract before the rate increase, you will not have to pay the difference.
Mondassur informs you when we need to increase our travel insurance rates several weeks in advance so that you can benefit from a reduced rate before the increase in international insurance.
The price of travel insurance rises steadily but not necessarily every year like all other insurance. This depends on the various factors mentioned above and the compensation made with travel insurance.
Insurance for students abroad receives a discount through Mondassur?
We negotiate with the largest insurers the most interesting international insurance rates in order to offer you a real alternative to a French complementary mutual that generally does not cover you sufficiently to foreigner or not at all in some cases. So our insurance for students abroad is particularly advantageous for you. For the United States in particular, international student insurance of the Premium Extension type is often two to three times cheaper than those offered by American institutions.
In short:
Would you like to take an international trip of less than 1 year? Discover our adapted travel insurance and enjoy an exceptional price.
Do you have to go abroad? Discover our expat insurance tailored to each type of situation and enjoy an exceptional price before April 2019.
Going abroad to study? Enjoy an exceptional price on our international student insurance.