Expat health insurance in the UK: how to choose?
Are you an expatriate or a future expat in the UK? Are you looking for health insurance in England, Scotland, Wales, Northern Ireland? We explain how to choose the right international health insurance that fits your situation and your budget.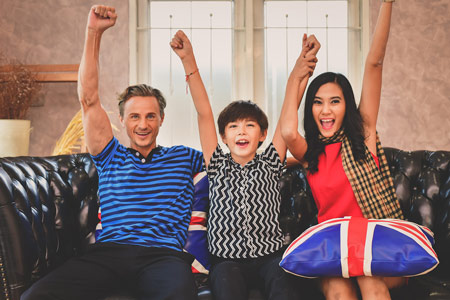 Remember that you have the option to subscribe:
The NHS
Private Medical Insurance (PMI)
International health insurance: expatriate insurance on the 1st euro or insurance in addition to the CFE
In this article we will discuss the pros and cons of these different types of coverage.
Is the NHS enough to cover me as an expat?
The English health system,the NHS, covers all residents of the UK, but it does not always meet the needs of expatriates for the following reasons:
The GP's consultation time is about 10 minutes, which is short when you have a significant health problem. In addition, only one medical problem is treated by consultation.
You need to see a general practitioner to see a specialist, even for the gynecologist or paediatrician.
The waiting time to see a specialist or enter the hospital can be very long (up to several months).
The quality of care received often depends on your neighbourhood of residence.
Medications, dental and optical care are not covered
Do I have an interest in taking out English private insurance?
English private health insurance offers a higher quality of service than the NHS. Private medical insurance (PMI) avoids delays in consulting the doctor. It may be suitable for those who are satisfied with the NHS and agree to be treated only in the UK. But this health insurance only covers you if you consult specialist doctors who are members of your insurance company's network. In addition, you will only be covered in the UK.
Choose international coverage on the 1st or in addition to the CFE
On the other hand, international health insurance helps meet the needs of expatriates living in the UK. This type of international health insurance is not geographically restricted: you can choose to be covered wherever you want in the world (within the coverage area of your insurance company). You are covered for private gPs and you can include maternity, dental, optics and pharmacy.
Finally, you can consult a specialist (pediatrician, gynecologist…) live, without needing to be recommended by your NHS GP or your private GP.
Health insurance for expatriates is often available in formulas called "at the 1st" as well as in addition to the CFE (Caisse des Français abroad).
Before you sign up, it's important to take stock of your health needs in order to choose the expat insurance that is best suited to your situation and budget. For this, don't hesitate to make a free quote online to help you choose the formula that's right for you.