Do I need to buy expat insurance?
You still wonder why international health insurance?
Discover the funny situations of these 5 people and see the value of taking out health insurance for your whole family.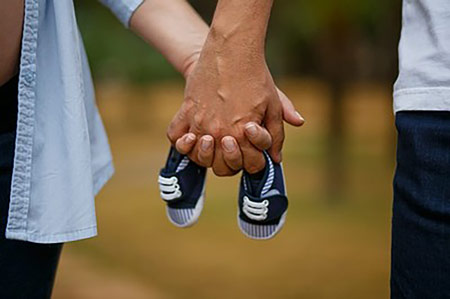 Leah, expat in Austria
Léa and Vincent have been living in Austria for 5 years, working as freelance designers. Leah has just learned that she is pregnant.
The benefits of health insurance: By purchasing international health insurance, the costs of pregnancy and childbirth will be covered.
Alexander, expatriate in Asia
Alexandre has lived in Japan with his wife and children for 2 years. One morning, Alexander slips down the stairs and breaks his arm trying to catch up.
The benefits of health insurance: Choosing international health insurance has allowed her to benefit from the direct payment of her hospital costs. As a result, he did not advance any money to seek treatment knowing that the one-day hospitalization cost him EUR 2,500. The insurance allowed him to cope with the exorbitant cost of his hospitalization.
Lucas, expatriate in Africa
Mélanie and Lucas moved to Senegal a few years ago. One day, Lucas had a stroke and had to be rushed to hospital at the scene.
The benefits of health insurance: Health infrastructure is of very uneven quality on the African continent. With international health insurance, Lucas benefited from repatriation assistance guarantees in order to be quickly evacuated to the hospital most suitable for his situation.
Sophie, expat in America
Julien is leaving to join his girlfriend Sophie who has been living in Miami for the past year. When he met his girlfriend at the airport, Julien noticed that she coughed a lot but did not want to go to the doctor because of the high cost of a consultation. Without treatment, Sophie was sick and bedridden throughout her boyfriend's stay in Miami.
Health insurance benefits: Health care costs in the United States are among the highest in the world. To avoid long-term illness and to treat diseases at the first symptoms to avoid any complications, Sophie should have taken out expat insurance that can be adjusted according to her needs and budget.
Luc, expatriate in Oceania
Arthur and Luke have been living in Sydney for nine months. One weekend, they decide to rent a van to visit Western Australia. Following a road accident, they find themselves in hospital before being repatriated to France. The cost of transporting a medical plane: about EUR 42,000.
Health insurance benefits: By purchasing health insurance abroad, they were covered for their emergency without impacting their budget.
Mondassur has been the specialist in expatriate insurance for almost 15 years. Whether you are a student, trainee, PVTiste, globetrotter or employee, whether you are going alone or with your family, we will find you health insurance adapted to your situation.