Brexit news: the rights of European expats
Expected for some time by European expats living in London, the European Union and the United Kingdom have agreed on the terms of the post-Brexit transition period. It was set for December 31, 2020 and not 2019 as it was announced earlier.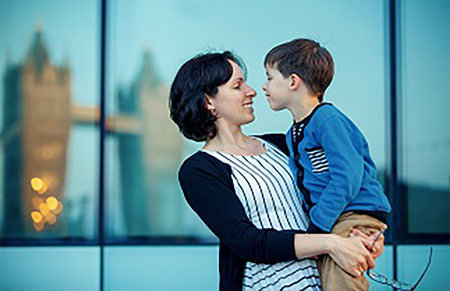 Will a work permit be required?
You don't need a working license to work in Britain at the moment,as in the rest of the EU. As negotiations with Brussels are still ongoing, the fate of expatriates is not yet sealed. Theresa May is currently proposing that, already settled Europeans be allowed to remain in the country, provided there is reciprocity for Britons living in the European Union.
What status for expats in London?
With more than 3.2 million EU nationals living in the UK, expat issues are paramount in the ongoing negotiations. For the time being, it has been decided that "established resident" status will be created. But what does that mean? People who have lived in the UK for 5 years will have this status. For those who did not reach 5 years of age at the end of October 2019, they will be given "temporary resident" status. They will then have to apply for "established resident" status.
A decision that is not unanimous
After the official declaration of these two statutes, Guy Verhofstadt, the European Parliament's chief coordinator for Brexit, said: "Prime Minister May's comments appear to be part of internal negotiation within the British government and threaten to amplify some of the uncertainties that are present in the minds of citizens, which is regrettable. Mrs May's proposal to distinguish between those who will arrive before March 2019 and those who will do so during the transition period could lead to discrimination against EU citizens in the UK and British citizens in the EU."
A situation still in motion, some topics are still to be seen and before October 2019, decisions remain to be made. If you want to move to England, it is best to leave before the official date of Brexit or the transition period. It will, in fact, surely be more complicated to leave after 31 December 2020.
British pensioners in Europe
This is a major issue because there are so many of them. The issue of medical insurance for Britons in Europe is central and here is some useful information that is likely to change. British pensioners currently benefit from the S1 certificate allowing them to enjoy the same rights as pensioners in the country where they live.
For British pensioners living in France, they will have to apply for a residence permit to benefit from the French health system PUMA by paying social contributions of 8% of their income. Read the specific article on the British in France and Brexit: how to find health insurance for France? Buy a car, find accommodation in France, educate your children, etc. This concerns all Britons including pensioners.
For British pensioners living in Spain for more than 5 years, they may be considered permanent residents and have access to state-funded health care like Spaniards. Those who have lived there for less than 5 years but more than a year by registering with the town hall will also be able to benefit according to the "Convenio Especial" programme for a lump sum to be paid each month depending on your age of more or less 65 years old.
Why take medical insurance in the UK?
Regarding medical insurance in the UK, Brexit or not Brexit, given the medical cost in the UK and the shortcomings of the UK health system (high time frames for care, exclusion of guarantees for dental and optical care, limiting access to GPs and public institutions only), it is recommended that you take an additional medical insurance in the NHS or full if you do not benefit from the NHS.
International insurance gives you the ability to customize your contract based on your care needs, and changes over the course of your life.
Useful links