Women's Day, Gender Equality in Iceland, Norway, Denmark
The International Women's Day celebrated every year on the 8th of March is always an opportunity to question the status of women around the world. Rather than deplore bad student countries, we decided to look at the good practices of some countries that are paving the way for more equality between men and women.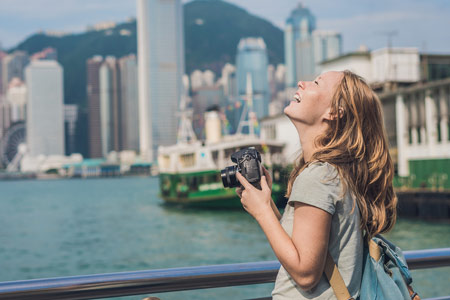 Iceland, master of gender equality
In addition to being one of the few countries to elect a woman president,Icelanders are a model for gender parity and equality. Perfect equality still does not exist in 2017, but with 87% in the overall ranking of countries: Iceland is the closest country! How did the country do it? It's very simple. In 1975, a large part of the island's women went on strike on an October day and the men then realized the importance of women in the functioning of society. While the event did not change everything on its own, it nevertheless left its mark on the minds and pushed Icelandic society to move in the right direction. The anecdote is that during this day of strike, the sales of hot dogs exploded because the men did not know how to cook properly for their children.
Denmark, a joy of equality
Although denmark is not top of the rankings, it defends itself very well on gender equality. The issue is a real government priority and efforts are regularly made. The country is particularly known for having a very good and flexible maternity leave policy. Finally, and not to be underestimated, Denmark returns each year to the top of the world ranking of the best places to live and where people are the happiest, according to the World Happiness Report. Us French should take a lesson from it!
Norway, politically yours
Norway, like its Eastern European counterparts, has the top ranking of the most egalitarian countries between the sexes. But where Norway dethrones all records is in terms of politics. Parity is almost perfect, and the trend is often reversed compared to the rest of the European countries. There have been many times more women than men in the Norwegian government. Equal family tasks are also one of Norway's great strengths. At the time of the child's birth, men are also required to take 1 month of paternity leave or their wife is herself removed from maternity leave. This is enough to involve fathers in the education of their children at an early age.
Why don't we go to these countries?
If you too, this article has made you want to travel to one of these countries, consider taking advantage of our travel insurance at the best TravelPass price to go abroad safely. You can also find your travel information on Denmark, Norway and Sweden on our website.