Visas and Health in Senegal
Want to spend your holiday in Senegal? Are you planning an expatriation project in Senegal? Whatever the reason you chose to go there, consider taking out travel insurance for Senegal or expatriate health insurance for you and your family. This will avoid possible financial, health, and legal complications in the event of an unannounced accident. We advise you to favour contracts whose guarantees cover repatriation, hospital costs, civil liability and other emergency medical expenses.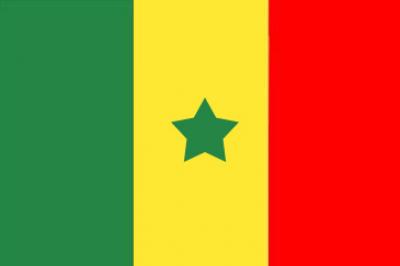 Political regime: Republic
Capital: Dakar
Area: 196,722 sq km
Population: 11.6 million
Languages spoken: French
Currency: Franc CFA
Senegal Visas
Short stays
French nationals are exempt from visa for stays of less than 3 months in the territory. The full list of visa-exempt countries is available on the embassy website. Your passport must be valid for a minimum of 6 months after you enter Senegal.
Long stay
For visitors wishing to stay more than 3 months in the territory, you must apply for a resident card.
To obtain it, you will need to provide the following documents:
a handwritten application for residence authorization submitted to the Minister of Home Affairs,
a birth certificate of less than 6 months old,
a criminal record extract from the country of origin of less than 3 months,
a medical certificate issued by a doctor based in Senegal
Identity photos
A certified passport photocopy, including the identity page and the stamp of arrival in the country,
a certificate of available funds, proving that you will be able to support yourself in Senegal
a tax stamp
the release of the repatriation bond (the amount of which varies by country)
If all documents are compliant, the Ministry of Home Affairs issues a deposit receipt valid for 6 months. At the end of this period, the applicant must withdraw his card or request an extension of the validity of the receipt.
To renew your resident card, you will need to re-provide the previous documents and a renewal application letter.
French Embassy in Dakar
1 street El Hadj Amadou Assane Ndoye – BP 4035 – Dakar
Tel: [221] 839 51 00
Fax: [221] 839 51 81
Senegalese Embassy in Paris
14 Robert Schuman Avenue – 75007 Paris
Tel: 01.47.05.39.45
Fax: 01.45.56.04.30
Email: repsen@wanadoo.fr
Vaccines and safety in Senegal
Vaccines and local diseases
The yellow fever vaccination certificate is required for travelers over one year of age.
For adults, don't forget vaccines for tetanus, polio, hepatitis A and B, typhoid, meningitis A and C and for at-risk groups: tuberculosis and rabies.
For children, don't forget vaccines against diphtheria, tetanus, whooping cough, polio, tuberculosis, measles, mumps, rubella, hepatitis A and B, (long stay), meningitis A and C, typhoid (long stay for 5-year-olds and more).
In Senegal, the following diseases are common: Amibiase, bites of spiders, snakes, fish and scorpions, ascaris, bilharziosis, yellow fever, hepatitis A and B, leishmaniasis, sexually transmitted diseases, meningitis, malaria, polio, rabies, AIDS, tetanus, tuberculosis, typhoid.
Security in Senegal
There is a regional terrorist threat to West African countries (including Senegal). As a result, roadside and identity checks are being tightened and expatriates are asked to comply.
In Senegal, delinquency and crime are generally geared against property. Assaults are also more numerous in the run-up to the holidays (e.g. Tabaski). It is therefore recommended not to wear ostentatious objects that might attract the attention of thieves.
The France Diplomacy website is regularly updated to answer all your security questions.
Health insurance and repatriation in Senegal
Why take international health insurance when traveling or living in Senegal? Simply because health spending quickly reaches very high amounts abroad. In addition, the repatriation guarantee is an essential criterion. In the event of a serious accident it is sometimes necessary to carry out a medicalized repatriation to the nearest medical centre or to the country of residence. Depending on where you are at the time of the accident, and depending on the medical prognosis, it may be necessary to charter a helicopter or a medicalized aircraft.
Mondassur supports you in your choice of international health insurance by helping you compare the different offers on the market. Depending on your profile, we will be able to offer you different travel, international student and expatriate insurance packages.