Health insurance in Taiwan
Are you looking to expatriate to Taiwan or simply stay there? However, you are looking to learn more about the Taiwanese healthcare system? You have come to the right place, our experts will try to answer all your questions in the following article.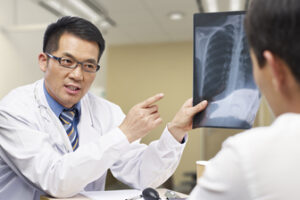 How does the Taiwanese health system work?
Taiwan's health system is certainly one of the best in the world. The system consists of a public and a private health sector. The public sector is based on the single payer model. This means that all health care is run by a public body and provides access to care for the entire population in the country. Since 1995, the country has had a system of universal coverage. The National Health Insurance (NHI) when 40% of the population had no health coverage or insurance. The island government, through the NHI, was able to combine universal coverage with quality care and reasonable costs. It has made it possible for children, the elderly and the unemployed to benefit from medical coverage.
Taiwanese social security
In 2022, the NHI covers more than 99% of the population. It offers almost free medical care with a low co-payment in order to combat the abuse of free medical care. The co-payment for a medical consultation with a general practitioner is about 100 NTD or $2.5 USD. The system covers a very wide range of specialities from acupuncture to dental care. The NHI also reimburses health care in the private sector. This allows patients a certain amount of autonomy to choose the hospitals and doctors in which they want to be treated.
A fully digitised healthcare system in Taiwan
The Taiwanese healthcare system is fully digitised, all patient and healthcare information is transparent and centralised and every Taiwanese has a smart card (NHI smart card that contains all their medical records). Most of Taiwan's infrastructure is privately owned but more or less regulated by the government and there is no price competition. Taiwanese are also free to take out supplementary insurance to the IHN which would cover them better for specific expensive treatments not covered by the IHN.
How to consult a general practitioner or specialist in Taiwan?
Taiwan's healthcare facilities have many doctors from the best universities in Europe and North America. They also have excellent local and Chinese doctors and specialists. You can book a consultation with a general practitioner online on the website of the hospital or medical facility you wish to visit. You can also go directly to a health facility to request a medical consultation. However, you may have to wait your turn. It will be very easy for you to change your doctor if you need to, as all your data and medical history will be recorded on your smart card. This way, the new doctor can quickly identify your profile and treat you as quickly and efficiently as possible.
The cost of a consultation with a general practitioner is approximately NTD 100 or USD 2.5 if you are affiliated to the NHI. You will pay the co-payment due at the time of the consultation and your coverage will reimburse you afterwards. Otherwise, if you are not eligible for Taiwanese universal coverage or not yet, you are for example in PVT, or face the waiting period of the coverage, the consultation fees will be higher. To consult a specialist doctor, you will not be obliged to go through a general practitioner, you can directly make an appointment with them, via the website of the medical establishment in which they practise, or you can go there and request a consultation.
Pharmacies in Taiwan
There are several types of medical establishments where you can buy medicines. There are standard pharmacies where you will find generic medicines that you can collect without a prescription. In drugstores such as Watsons or Cosmed, which sell everything from cigarettes, newspapers and clothes to some generic medicines.
There are also traditional pharmacies. They specialise in Chinese medicine, i.e. they offer medicines and remedies based on plants, herbs, animal parts and minerals that are classified by the Taiwanese authorities as medical ingredients. Finally, you will be able to pick up a large number of prescription medicines directly from the pharmacy of the hospital where you have been treated.
Before you go abroad, remember to note down the ingredients of the original medicines so that you can find them in the generic medicines available in Taiwan. You can also look up the names of the Taiwanese equivalents of the medicines you are used to taking in your home country.
Dental care in Taiwan
Taiwan has some of the best dental clinics and facilities in the world. You will find dentists working in hospitals and clinics. The best dentists usually work in renowned hospitals. Getting a consultation with them takes a little longer but the quality of care is excellent.
Overall, all dental practitioners are good. You don't have to go to a good hospital or a good, reputable dentist for standard dental care. Standard dental consultations with scaling are covered by Taiwan's universal coverage. However, major operations such as implants or crowns are more expensive and less well covered by the NHI. In Taiwan, a dental implant costs around $1000 USD.
Cosmetic dental care will never be covered by the NHI except in exceptional cases.
Example of dental care covered by the NHI:
Ultrasonic cleaning of the gum line: 100 – 250 NTD with IHN / 800 – 2000 NTD without IHN
X-ray: 120 – 250 NTD with IHN / 500 – 1000 NTD without IHN
Crowns are not covered by the IHN.
The Emergency Department in Taiwan
If you have an emergency situation and want to reach an ambulance, dial 119. You will be put in touch with an English-speaking interface. After explaining your situation, you will be picked up by an ambulance and taken to a hospital with an emergency department.
Clinics and hospitals in Taiwan
In Taiwan, the first level of care is the clinic. There are no general practitioners working from their offices. Some clinics are specialised, for example in paediatrics, ophthalmology, dentistry, etc. In the clinics, you will be able to consult general practitioners and specialists. Generally, you will go to a clinic when you have identified the care you need.
The second level of care is the hospitals and large medical centres in the major cities. In these establishments, you will be able to consult a wider range of specialists than in the clinics and will be referred to the treatment or hospitalisation you need to carry out. You can first consult a general practitioner who will identify your health concern and refer you to the appropriate service.
Paramedical care in Taiwan
In Taiwan, you can find many clinics specialising in paramedical care. You can make an appointment directly via the clinic's website.
As far as orthoptists are concerned, it is recommended that you find out the price of frames plus lenses before committing yourself. In tourist areas, the price of a pair of glasses will on average be much more expensive than in local areas, such as student areas or night markets. You can find very good glasses for NTD 2,500 in popular non-tourist areas as well as NTD 10,000 in tourist areas.
Physiotherapists can be found in many private clinics and hospitals in Taiwan. There are associations of physiotherapists in Taiwan recognised by the World Physiotherapy, such as the Taiwan Physical Therapy Association, which has about 1200 members. More than 7500 physiotherapists are currently practising in the country. You can go to a clinic or a hospital for your sessions with a physiotherapist but there are also physiotherapists who come to your home for your sessions.
Please note:
10% of physiotherapists are covered by the IHN;
90% of physiotherapists are not covered by the NHI.
Being pregnant in Taiwan, from pregnancy to childbirth
Taiwan is a safe country. The cost of living is relatively low and it is an excellent place to spend your pregnancy and birth. Taiwan has the best medical facilities in the world and the most qualified doctors from the best universities in the world. You can take a urine pregnancy test in any drugstore throughout the country.
Which practitioner will perform your pregnancy monitoring in Taiwan?
Your pregnancy follow-up can be done with an obstetrician or gynaecologist in a clinic or hospital. Once your pregnancy has been confirmed by your doctor, you will be issued with a maternal health booklet in which all pregnancy tests and ultrasounds are recorded. If you are working during your pregnancy, your employer is obliged to give you 5 days paid leave for check-ups in accordance with the Taiwan Labour Standards Act.
Where to have your pregnancy check-up?
Clinics are smaller and more numerous. The likelihood of there being one near you is higher. Hospitals are larger but may be a little further from where you live. However, hospitals are cheaper than clinics. Most doctors in Taiwan speak English, so it will not be very difficult to make you understand and communicate your pregnancy symptoms. It is recommended that you choose your doctor rather than the place where you want to give birth.
The specifics of a hospital pregnancy in Taiwan
You will be given your own space in the hospital car park. You will have at least one pregnancy check-up per month for the first 8 months and the first 10 appointments will be paid for by the NHI. After the 10 appointments, the examinations will cost you about NTD 300 or about $10. From the ninth week onwards you may be asked to have a test for Down's syndrome. These tests are not covered by the IHN and will cost you between 1000 and 2000 NTD. The cost of an epidural delivery is on average NTD 8,000 or about US$270. The epidural is not covered by the NHI. It is likely that you will not be able to attend the delivery.
Taiwanese medicine is one of the most advanced, if not the most advanced, in the world. However, it is still very traditional in its customs. Find out in advance whether or not the clinic or hospital where you are to be treated allows your partner to be present during the delivery, as this may be a decisive factor in the choice of facility and doctor.
Only rooms shared with three other patients will be reimbursed by the IHN. For a semi-private room (2 persons), the cost is about NTD 1500 per night and for a private room, about NTD 3000 per night. You will need to stay for 3 nights to rest. Meals cost an average of NTD 250.
The Taiwanese Health Insurance Card (NHI Card)
Once you are registered with the NHI, you will need to obtain an NHI Card. This card proves that you are a member of the universal health insurance scheme and you will have to present it when you visit a hospital or clinic.
The chip in the card stores records of your last six medical visits, information on catastrophic illnesses, records of all important tests and information on medication.
The card stores records of medication use and previous tests. This will allow doctors to look at previous records so that they do not duplicate medication prescriptions or tests. This reduces medical waste and contributes to patient safety and improved health care.
What vaccinations should I get before moving to Taiwan?
Before moving to Taiwan, it is necessary that your immunisation record is up to date for :
Hepatitis A and B ;
Japanese encephalitis;
Rabies;
Typhoid.
There is no risk of malaria in Taiwan
Why take out a private international health insurance in Taiwan?
Taking out a private health insurance in Taiwan can be advantageous for certain types of profiles. It is very important that you are covered for your entire stay in Taiwan and especially for emergency treatment during the first months. It is more than worthwhile to take out a private international health insurance policy for at least the first 6 months before your arrival in Taiwan. Our experts recommend that you take out a private international health insurance policy for your entire stay in Taiwan in order to have better international coverage. In addition, you will benefit from full coverage for all operations and heavy treatments without any remaining expenses unlike the IHN. It is also advisable to take out travel insurance if you are not eligible for the NHI, as healthcare in Taiwan is extremely expensive. Out-of-pocket expenses can quickly become significant and destroy your holiday budget.
Which private international health insurance to buy in Taiwan and for whom?