Driven by increasing globalization, students are increasingly mobile and seek to develop their skills by completing their higher education abroad. This promotes the mobility of workers, who are used from an early age to evolve in different cultural contexts. The number of French expatriates aged from 18 to 25 has increased by 14% since 2008, according to the latest figures from the French Foreign Ministry. Today, more than 155,000 young French people live abroad!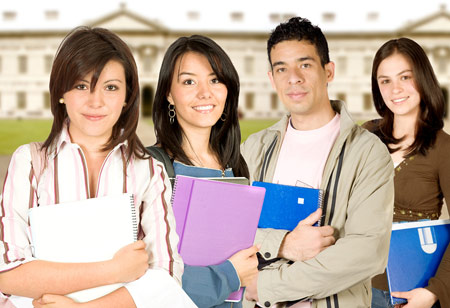 Since 1987, the European Union has set up the Erasmus exchange program (a name referring to the Dutch theologian and humanist Erasmus). In 2011, the most popular destinations were Spain, the United Kingdom and Germany. As for UNESCO's figures, they show that 75% of European students in foreign countries are heading to another European country and that the majority are studying in the fields of Letters and HumanIties.
The "Erasmus" program is one of the best known in terms of cultural exchange. However, other countries around the world encourage and organize the stays of foreign students, including Brazil, Japan, China and the United States. The ability of countries to attract foreign students to their territory is a real factor in the cultural influence and the revitalization of local economies.
If you too want to go abroad as a student, don't forget to take out insurance before you leave!
According to official data from the European Union.