France: a destination of choice for foreign students
While France is the world's leading tourist destination, it is also attracting more and more foreign students, becoming the third most popular destination in the world for foreign students and the first non-English-speaking destination. While Anglo-Saxon universities are not lacking in appeal, France manages to attract students through low tuition fees and quality education for foreign students. For example, France welcomed 246,000 students in 2011, representing 12% of the total students in France.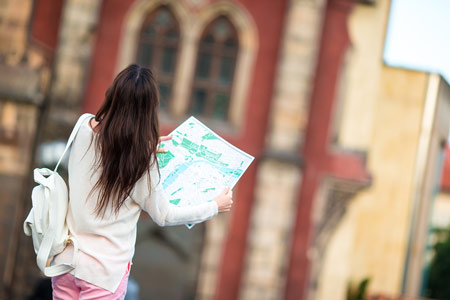 Traditionally, students from the Maghreb and sub-Saharan Africa are the most numerous. They come mainly from 5 countries: Morocco, Algeria, Tunisia, Cameroon and Senegal, thus representing 62% of the total foreign students in France. This trend can be explained by the historical links between France and Africa, but also by the willingness of young Africans to receive a high level of education. More and more Chinese are coming to study in France and are the second most represented group among foreign students in France.
The Conference of French schools found these figures very encouraging and would like to welcome three times as many international students in 10 years, almost 500,000 more international students than the current situation.
To come to study in France, it is essential to first take out Schengen visa insurance or long-stay visa insurance that will be useful to you during your visa formalities. If you are a foreign student and would like to study in France, you can request a quick and free quote for your insurance in France on the Mondassur website.