Travelling by plane with a baby
Mondassur gives you some tips for traveling with your baby and explains the important points to choose your travel insurance for your baby. At a minimum, consider taking out repatriation insurance before the start of the trip!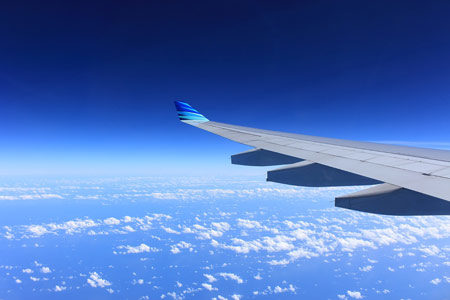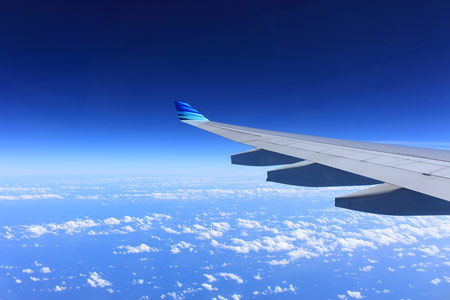 Are you going on a trip with an infant?
If you're more used to last-minute travel, without too much organization, you'll need to review your strategy when traveling with your newborn. For airlines, a baby is considered to be such until the age of 2 years.
First, if you want to fly with your baby before he is 7 days old, you will need a medical certificate. Like any individual, they must carry a passport or iD card. Depending on the destination and the airline chosen, the ticket price may be either completely free or worth 10 to 30 of the ticket for an adult.
How do I arrange a trip with a baby?
For some companies you can choose to reserve a seat for your infant or travel with him on your lap with a special belt. In case you book a seat, you can directly benefit from the weight of the luggage for the children, otherwise you will be entitled to a carry-on bag weighing less than 12 kg and a checked bag of up to 10 kg.
Current regulations on liquid containers larger than 100ml do not apply to your baby's bottles. You can bring with you everything you need for your child during the flight.
Good to know: some airports do not allow access to strollers for security reasons.
Do a little yoga session before the start of the trip to relax before a trip that can be challenging.
What travel insurance for a baby?
When travelling with an infant, it is important to consider providing medical coverage abroad to protect them in the event of problems. To do this, you need to take out travel insurance. You will have to make sure before you leave to make all the necessary vaccinations and arrange a visit to the doctor. Travelinsurance will cover your baby abroad for accidents and unforeseen illnesses but will not cover it for vaccines or a simple visit to the pediatrician. Choosing good medical insurance abroad is all the more important because a baby is more fragile. Travel serenely, taking at least repatriation insurance knowing that it is always better to take out health insurance to cover the medical expenses you may have on site. A repatriation is usually arranged for more serious care and therefore fortunately less frequent and sometimes a baby, unlike an adult, must be treated immediately without waiting for a repatriation.
Direct coverage of hospital costs and reimbursement of routine medical costs are essential safeguards to ensure access to quality care for your baby in the event of health problems.
In a country with very high medical costs such as the United States or Canada, a series of tests may be required to determine an infant's health problem, and your international health insurance is there to ensure your safety. thanks to its direct care. In particular, we can offer you our Travel Pass multi-risk insurance which will offer you very comprehensive guarantees.