The formalities for travelling to the United States
The United States attracts more and more tourists each year. To travel there, you still have to do some formalities.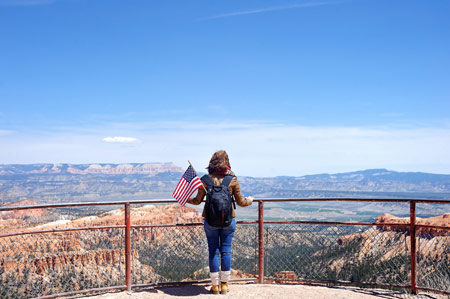 The passport
Your passport must be valid for a period of six months beyond the end date of your holiday in the USA. However, if you are one of the nationals of countries that have signed a visa waiver agreement with the United States, which is the case in France, the United States considers that your passport is valid for 6 months beyond its expiry date. It is therefore better to check the date of your passport knowing that it is valid for 10 years from its creation.
The visa
If you are going to go sightseeing or on a business trip for less than 90 days,you do not need a visa if your country of nationality has signed a visa waiver agreement, which is the case in France. Simply request ESTA online from a form available on the U.S. Embassy website. You will be asked a few questions about your stay that you will have to answer very honestly. The ESTA is $14 and will be valid for 2 years (or until the passport expires). If you are leaving for another reason or if your country has not signed a visa waiver agreement, you will need a visa to the United States.
Security gantries
When you go through the security filter, make sure your computer, mobile phone, tablet and all your battery-powered devices are charged so you can turn them on and use them. The customs officer may ask you to turn them on and check that they are working and that they belong to you. If it is impossible to turn them on, your precious tool can be confiscated or even destroyed!
Don't forget to take out your travel insurance for the United States.