WHV New Zealand – Insurance
The Working Holiday Permit Visa (WHV) in New Zealand is an agreement signed to promote trade between the two countries. French, Canadian and Belgian nationals can apply for a visa for a period of 12 months renewable 3 months under certain conditions. The cost of the visa is NZ$208, with a delay of about one week.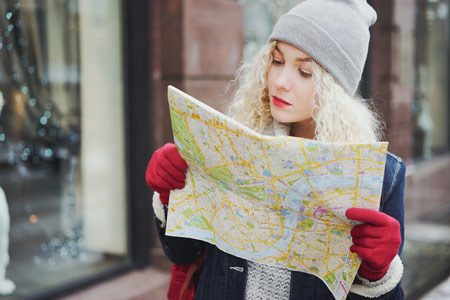 The conditions for applying
Have a passport valid for at least 3 months after your return.
Be 18 to 30 years old (35 years for Canadians)
Have health insurance to cover hospital costs and repatriation for the duration of the stay
Have at least NZ$4200 (about €2,500 for Europeans and C$3,800 for Canadians) and be able to justify it
Return ticket or proof that you can afford it.
Not having already benefited from the working holiday program in New Zealand
Not being accompanied by a dependant
Movingto New Zealand for up to 90 days after obtaining a VISA
If you are already there you can apply for a PVT provided you have a temporary visa
Good to know!
New Zealand does not have a PVT quota
The PVT Visa application is only online, no application will be accepted at the New Zealand Embassy in Paris.
The documents needed to build the file
Passport: a photocopy of the passport, valid for 3 months after the visa date
Form: Fill out and attach the print out of the form to the file.
International health insurance: provide proof that your insurance covers medical and hospital expenses and repatriation during the stay
Medical certificate less than three months old
Round-trip airfareor proof that you have the resources to purchase it
Bank fund certificate,which justifies that you own at least NZ$4200 (approximately €2,500 for Europeans and C$3800 for Canadians)
Application procedures
1. Complete the form dedicated to the New Zealand Work Holiday Program
The form can be accessed on the government's website:
https://www.immigration.govt.nz/secure/Login+Working+Holiday/
Then select on the "working holiday visa" button
2. The additional documents needed in the file
New Zealand PVT application form completed
The supporting documents and documents cited
Your non-refundable settlement of NZ$208 or about €125 or C$104
3. Renewal
It is possible to renew your PVT visa once for a period of 3 months. For this you must have worked at least 3 months in viticulture or horticulture. This time the application is not made online but at the New Zealand Immigration Office. You must also provide the following documents:
Complete the SSE/WHE work visa application (INZ 1153) in PDF format
Pay the levy fees and taxes of immigration. You can calculate the fees online
Attach proof of your employment in the wine or horticultural industry with a letter from your employer and payslip
Provide proof that you have a return ticket, or at least sufficient funds to buy a ticket
Send the application to the nearest New Zealand Immigration Directorate