My visa to go to New Zealand
Home to 10,000 expatriates and more than 60,000 French travellers each year, New Zealand attracts nature and openness to the world. The country was ranked 6th best destination for expatriates in 65 countries, according to the Expat Insiders 2017 survey.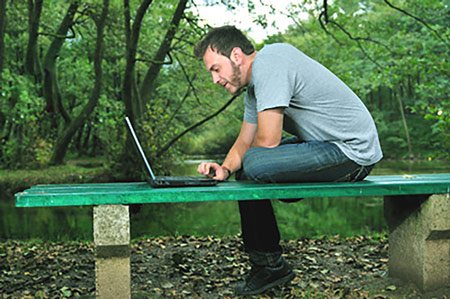 Can I go to New Zealand without a visa?
First, define the length and motive of your stay. For tourist trips less than 3 months, French nationals are exempt from visas. The list of 46 countries benefiting from this exemption is available online. For longer stays, a visa is required beforehand.
What is the process of obtaining a visa?
The full list of existing visas for departure to New Zealand is available on the New Zealand Immigration website. If you don't know which visa to choose, the site can also help you find the one that will give you a choice. To do this you will need to include a number of criteria on the "Explore visa options" page You will then have to choose up to 3 options in those proposed by the site. From there you can compare them, and select the type of visa that best fits your profile. Check all the requirements for obtaining the chosen visa and apply online.
Once you have made your application, you will receive an email containing a list of the documents required for your visa application and explaining the rest of the process. If you delay receiving this email, check your inbox's "unwanted/spam" folder.
What documents should I provide?
In addition to your passport, some documents are regularly requested for a new Zealand visa:
Proof of available funds. For most visas, you will need to prove that you will be able to support yourself at the beginning of your stay. The amount generally requested is NZ$4,200, or about 2,500 euros. You may also be asked to justify up to NZ$1,000 (600 euros) per month for the duration of your stay.
A medical certificate of less than 3 months.
A certificate of health insurance, civil liability and repatriation. In the event of an unforeseen incident during your stay in New Zealand, the authorities wish to ensure that your costs will be covered by private insurance. As such, Mondassur offers you different international insurance packages tailored to the length of your stay and your criteria.
A return ticket. This ticket is proof that you will not exceed the length of stay registered on your visa, so you will be asked when you arrive in the territory. If you can't book your return ticket yet, you'll need to add the ticket purchase fee to the funds available to justify.
Visa price
The price of visas varies dependingon their type. A tourist visa, visitor visa, valid for 9 months will cost you 211$NZ (nearly 130 euros). While long-term visas, such as work visas, typically cost NZ$495 (about 300 euros).
My steps on arrival
Upon arrival in New Zealand, you will need to complete a Passenger Arrival Card, which you will hand over to customs.
Your entry into the territory can be registered either by customs personnel, or directly at automatic kiosks. In case you use the terminals, your entry date will be recorded but not stamped on the passport. In this case, we recommend that you keep the heel of your plane ticket, which will be your proof of entry into the territory. In particular, it may be requested by your insurer later, to justify your medical expenses in this country.
If you are going to work in New Zealand, you will need to get an IRD number. This number is a tax number and will allow you to pay your taxes locally. Employers generally do not accept employees without irDS, as the tax levy on your salary will be higher. This will also make it easier to open your local bank account.