Holiday and Work Program (PVT)
A few years ago, France signed agreements with several countries to promote youth exchanges.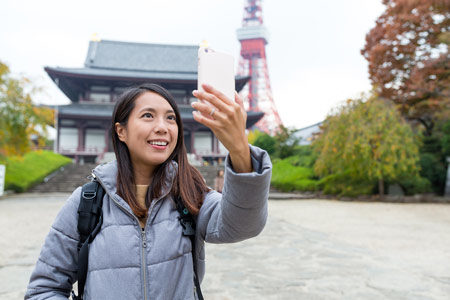 This agreement is called the Holiday and Work Visa. It was first signed between Japan and France in January 1999, then with New Zealand in June 1999, in October 2003 with Canada and withAustralia in November 2003. Today it is accessible to 17 countries.
This visa is for people who wish to go on holiday to one of these countries with the possibility of working there in order to supplement their financial means.
The conditions to be met
The conditions to be met to be able to benefit from this program in France are:
Be 18 to 30 years old (up to 35 years for Canada)
Holding a valid French passport
Not being accompanied by dependent children
Have a clean criminal record
Be in possession of a return ticket or sufficient resources to purchase a return ticket
Have sufficient resources for the first three days of the stay
Write a cover letter to highlight your case and projects
Present a medical certificate
Justify travel health insurance covering all medical risks during your stay
The visa issued is valid for one year with a period of 12 months to arrive in the host country. The length of stay must not exceed one year from the date of entry into the country, without the possibility of extension (except in Australia, possible exemptions now). It is not, in principle, possible to change status during the duration of the stay. A work permit is established upon arrival in the host country. This visa does not give the possibility to benefit from the social protection system (unemployment, sickness, etc.) of the host country hence the absolute need to take out travel health insurance before departure.
The case of Australia
With the exception of Australia, which no longer imposes quotas on the French, the number of participants in this programme is limited and set annually between the participating countries.
For Australia, since November 2005, in order to promote seasonal jobs in crops, holders of a "Holiday and Work" visa can apply for a second "Holiday and Work" visa directly from abroad and thus there stay for a second year.
To help small states and rural areas in Australia receive more skilled migrants, holders of "Holiday and Work" and Internship Visas (Occupational Trainee visas) will now also be able to apply for a Skilled Independent Regional visa without having to leave the country. This type of visa is a step towards permanent residence.
Also in Australia, since July 1, 2006, this visa, also known as Working Holiday Visa, has changed into two important points:
The maximum duration for an employer has increased from 3 to 6 months
The maximum duration of studies increased from 3 months to 4 months
How do I apply for a PVT visa?
The "Holiday and Work" visa application files are to be withdrawn from the consulate of the destination country. They are also available on the following websites:
for Australia
for New Zealand
for Canada
for Argentina
for Brazil
for Chile
for Colombia
for Mexico
for Peru
uruguay (visa form to be requested by email to consular service)
for Japan
for Taiwan
for South Korea
for Hong Kong
Singapore
for Russia
for Belgium
Since the 1990s, the Working Holiday program has been a real success and the issuance of visas has doubled. These visas allow young French people to open up to another culture and a new country. It also promotes the development of tourism in the host country and strengthens political, economic, social and cultural ties with foreign countries.
Here is a very interesting program for students or young people more broadly and a great opportunity to get to know new horizons!
And don't forget your PVT health insurance to make sure you get your visa properly and ensure your health while you're abroad.