Going abroad on a humanitarian mission
People wishing to go on humanitarian missions are numerous and their personal reasons varied.
Many associations, NGOs and foundations offer international solidarity missions, but it is sometimes difficult to know how and with whom to leave. To choose a humanitarian mission tailored to your desires,think carefully about your project and your goals. The Covid-19 pandemic has slowed the departures of volunteers abroad but not the desires! In 2021, it is possible to volunteer at least to these destinations: Costa Rica, Ecuador, Ghana, Mexico, Tanzania and Togo. Other countries are also re-opening their borders, such as Thailand and Greece. It will soon be possible to return to many more countries. It is essential to take out Volunteer Insurance Plan when you go on a humanitarian mission abroad.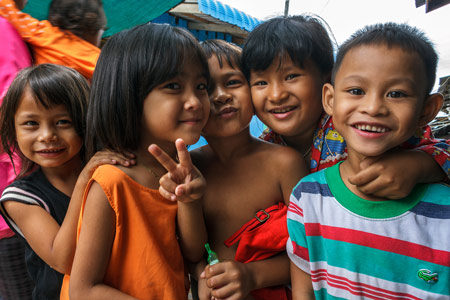 1. Why buy insurance for volunteering abroad?
Long-term travel insurance or mission insurance abroad is all the more important and useful as you go to countries with insufficient medical infrastructure. This is often the case on humanitarian missions. Insurance abroad must include repatriationassistance and a minimum of medical expenses ideally at least 150,000 euros. The insurance will mainly aim to cover you in case of road accidents particularly frequent in certain geographical areas such as Asia, Africa and Latin America. It will also cover you for diseases requiring emergency medical intervention such as dengue fever or malaria, which are also widespread in hot and tropical areas. These distress situations can affect young people and healthier people. If you leave for a period of more than 90 days, this becomes essential. Your usual credit card-type insurance (rather than assistance only) or insurance from your home country will not cover you for extended periods abroad.
2. For a mission in Europe: the European Voluntary Service (SVE)
The SEV allows you to participate in a project of interest in various fields. The missions are mainly in Europe, but they can also take place in other countries, partners of the Youth in Action programme (Algeria, Morocco, Lebanon…)
The list of these sending bodies is available on the European Commission's website.
In order to carry out a European Voluntary Service mission, you must:
Be between the ages of 18 and 30
– reside in a member country of the European Union or in a partner country of the Youth in Action programme.
Missions last between 2 and 12 months. Each volunteer receives full care in the host country: housing, food, social protection. Its travel costs are also covered at 90%.
3. For a team mission: volunteer on an international construction site
The projects bring together groups of young volunteers supervised by facilitators.
A mission lasts on average 2 to 3 weeks. Participation in an international project can have a significant cost. Please note that the cost of registering for the site does not always include the cost of travel insurance.
4. The International Solidarity Volunteer (VSI)
International Solidarity Volunteering missions are always held outside Europe, mainly in Africa, Asia or Latin America. To become a volunteer, contact one of the 25 associations approved by the Ministry of Foreign Affairs.
To be able to go on a VSI you have to be of age and without professional activity.
Missions are 6 months to 2 years. It is possible to carry out several missions for various associations but their total duration should not be more than 6 years. Each VSI receives a monthly allowance, the amount of which must be between 100 and 813 euros. It also benefits from taking care of its social security coverage abroad as well as participating in the costs of transport, accommodation and food.
5. For a humanitarian trip: go with an NGO
Many NGOs offer humanitarian missions around the world. However, these missions are often quite expensive. Check carefully the seriousness of the organization because scams exist in this environment. There are also specialized sites with a large number of international volunteer missions for all purposes. This allows you to have a first filter. It can be about participating in the construction of a school, helping in teaching, bringing your skills to a community…. You often have a wide choice of country and length of stay. It's an interesting way to give to others, to learn more about the culture of the country where you are working and to travel.