CANADA: Electronic Travel Authorization Enforced
In Canada, the new entry requirement is now in effect: countries that today were not covered by the Visa requirement must obtain an Electronic Travel Authorization (VEA). This is the Canadian equivalent of the Visa waiver program(ESTA)introduced by the U.S. government since 2009.
The AVE costs only C$7. Most AVE applications are approved within minutes of the application being sent.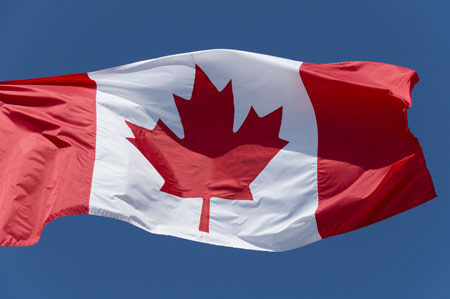 Which countries are affected?
Except for this, among other things:
U.S. citizens and travellers with valid Canadian Visas
Canadian citizens, including those with dual citizenship
Permanent residents of Canada
What this change means for Canadian citizens with dual nationality
If you are a Canadian citizen and a citizen of a country whose nationals are exempt from the visa requirement (a Canadian citizen with dual nationality) and you usually fly to Canada with your non-Canadian passport,you do not need to apply for an AVE: the AVE has been set up to monitor the eligibility of foreigners entering Canada temporarily.
Every Canadian citizen has the right to enter Canada and is exempt from immigration control. When you travel with a valid Canadian passport,you prove that you are a Canadian citizen.
How do I get it?
The process of obtaining the AVE must be done by the traveller himself before he leaves for Canada. Even if the title is issued quickly, we advise you to do so in advance as it may take several days to process some applications. Please note that the AVE is obtained via the dedicated website, run by the Department of Immigration, Refugees and Citizenship of Canada.
The questionnaire is quite long, we advise you to take the time to fill out all the fields to avoid problems to deliver your document.
Remarks:
The leniency period during which travellers can fly without an AVE ends on November 9.
No changes have been made to the requirements for entry by other means of transportation (by land or sea).
Travellers applying for an AVE are advised to be vigilant about companies claiming to be providing assistance in obtaining an AVE. These companies do not act on behalf of the Government of Canada. Many have websites in place that charge a fee to provide information and submit AVE applications.