Ariane Portal: Free Help for Travellers
With nearly 13 million French people travelling outside the country each year, the Crisis Centre of the Ministry of Foreign Affairs and International Development has designed an Ariane portal that allows French travellers to declare their stays abroad for free and easily.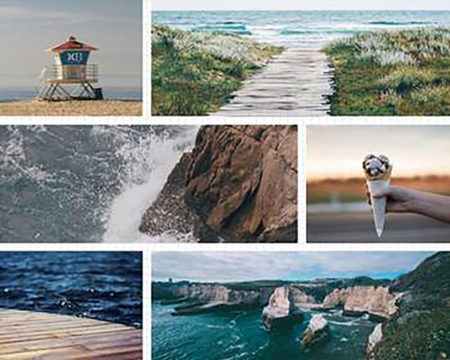 Why register your trip on the Ariane portal?
The Ariane portal allows French travellers travelling abroad to provide data on their stay.
Find out how to travel safely
The situation of a country can change overnight: geopolitical instability (terrorist threat, popular revolution, war between rival factions, etc.) or natural disaster (earthquake, volcanic eruption, tsunami, cyclone…). So you can:
Find out before you leave because the Ariane platform also includes country-by-country summary sheets that include practical information for travellers such as necessary travel documents, vaccinations, insurance, local legislation, transport, customs, etc.
Be informed of any problems in the territory during your stay through the Ariane portal. That's why it is highly recommended to register your trip on this portal, it's simple, fast, efficient!
Preventing instability
The information you have provided will allow you to be called by consular services, directly on your mobile phone via a call or message, in order to be informed of the evolution of the situation, the organization possible rescue or repatriation operations. Of course, your data will only be used in the event of an extreme political crisis or natural disaster.
The Ariane portal aims to:
Identify, in a crisis situation, the French declared present in the affected area
Inform nationals by calling them directly or by SMS
Notify the user-designated trusted person in an emergency to provide, obtain or cross-reference traveller information
This tool has been the subject of preparatory work in consultation with the Cnil to offer all guarantees in terms of security and confidentiality of personal data.
Note: the registration of travellers on the Ariane site does not create any obligation to intervene of the Ministry of Foreign Affairs. He is the sole judge of whether or not to organize a rescue operation abroad depending on the circumstances.
How to register your trip on the Ariane portal?
Before each trip, you record your stay, specify your places of passage, your mobile phone number, the names of your companions
During your trip and if the situation warrants:
You will receive security recommendations by text message or email
You will be contacted in case of circumsise
The contact person designated on your account may also be notified if necessary
What is the difference between Ariane and consular registration?
Consular registration, which also allows contact with French nationals abroad, applies to persons residing abroad for more than six months. It is done at the relevant consulate depending on the place of residence.
The Ariane portal is intended for travellers travelling abroad for a short time. This service is centralised and managed by the crisis centre of the Ministry of Foreign and European Affairs.
Take out travel insurance
Although very useful, Ariane does not replace insurance for travelers. It is indeed an informational device and will not in any way take care of the inconvenience caused by a crisis situation abroad. If health problems occur during your stay such as hospitalization, repatriation… onlytravel insurance can cover your expenses.