Going to Asia: Junior International Studies Insurance
Asia is a destination that is becoming more and more popular with students. Each year, more than 15,000 French students go to Asia to study. China, Japan and Singapore are welcoming more and more students. Go to Asia for your studies or internship and think about your student insurance for Asia!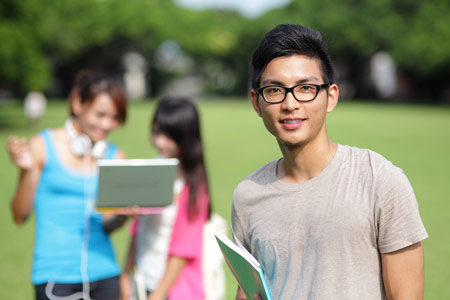 Asian universities such as Nanyang University of Technology (Singapore), Tsinghua University (China), University of Tokyo (Japan) are at the top of the international rankings. Asian universities offer good curricula while having an affordable cost. The cost of living in Asia is cheaper than in Europe and the USA. However, cities such as Singapore or Hong Kong and Japan are becoming more expensive.
The Asian market is booming. European companies are relocating to Asia, offering many internships with attractive rewards. This allows young graduates and students to easily find an internship in Asia. The culture and dynamism of Asia makes it a top destination for under 35s.
International Student Insurance: A Key Point in A Stay in Asia
As you continue your studies, it is important to be insured. Students with a very active lifestyle are obviously more concerned with the need for international medical insurance. It is also important to be able to explain your situation to a doctor in English let alone in a private hospital. International student insurance in Asia covers you at 100 of the actual costs. You have the freedom to choose any doctor in the public or private sector.
Staying in Asia
As a student or intern, you need to rent accommodation. Junior International Studies insurance includes civil liability for the rental of your accommodation. Imagine: you have been invited by a friend of yours to his apartment and you unintentionally spill the plasma TV. Without insurance, you will have to pay 450 euros to the owner. Whereas with Junior International Studies Insurance, you are protected and it is your insurance that will pay.
Our student insurance guarantees for foreign countries are exceptional with medical expense coverage tailored to Asia, without deductibles and 100% of the actual costs supplemented by other guarantees such as civil liability, repatriation assistance. Rates are very attractive: from 27 euros per month. Get the best rate for students up to 35 years old included! For any hospitalization, the insurer will pay directly the costs of hospitalization without advance of costs on your part.
You have at your disposal a 24-hour medical platform,direct payment during a hospitalization, management of reimbursements via the internet… Etc.
You can buy Junior International Studies now.