Why are expats no longer so welcome in Singapore?
Singapore is an increasingly popular place for our French-speaking expatriates.
And there is something, with only 2 unemployments in the last 5 years, this metropolis attracts many executives and young graduates who wish to accelerate their professional careers. It is not surprising that Singapore becomes the second French community in Asia after China with more than 15,000 French.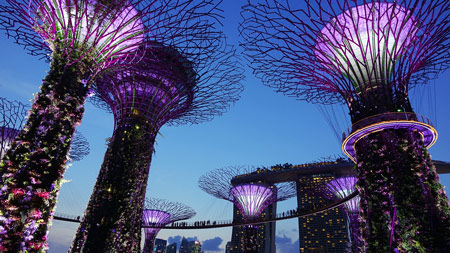 However it is not as easy to achieve this "Asian American dream". Singapore's population of 9 Indians, 13 Malays and 74 Chinese, no longer appreciates francophones as much as they used to.
For the past 3 years, the Singaporean government has restricted access to all types of existing visas. While there are still a large number of opportunities, they are no longer as easy to access. Since August 2014, companies with more than 25 people wishing to recruit a foreign employee must first publish the relevant job offer on the government website in order to see if any inhabitant set on the island can provide it. In addition, to obtain the Employment Pass work visa,the minimum wage has been increased in order to deter employers from recruiting foreigners.
Why do Singaporeans distance themselves from foreign expatriates?
For many years the government has encouraged the recruitment of foreign labour due to its very low birth rate. This has led to a large increase in the cost of living, including the price of real estate, transportation and medical and created competition from local employees.
As medical costs are a significant budget, it is important to take out expat health insurance in Singapore to avoid any surprises when receiving the bill.