What insurance should you choose when you go to study or work abroad?
In a context of globalization, more and more young people go abroad to do a language exchange, an internship or vocational training. It's a way to get a good first experience and to master one or more foreign languages.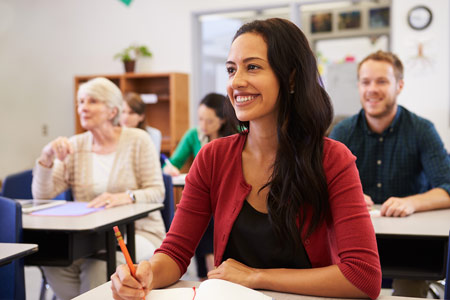 Make sure to go abroad in peace
When you go abroad to study, do an internship or leave, foreign health coverage is guaranteed to have good international health protection in the event of an accident, fall or serious illness. In the event of a serious problem, the costs of hospitalization and repatriation can be very expensive abroad. Many countries do not have the same generous health system as in certain European countries, which pays most of the costs.
There are healthcare insurance plans for overseas stay that offer health, civil liability and repatriation guarantees. To choose your health insurance abroad,you have to compare the contracts and read all the guarantees. The question is whether the insurance includes repatriation assistance, the maximum amount reimbursed by the insurer or whether you need a cancellation and baggage insurance guarantee.
Compare the rates and guarantees of our student insurance abroad or expat insurance directly online.
Students overseas : why leave?
During a university or higher school course, many students are required to do an internship abroad or participate in an exchange program. This training abroad allows you to enhance your skills in the world of work but also to enrich yourself personally by discovering a new culture and a new language.
Going abroad to work: in what setting?
There are several ways to go abroad to work at a lower cost:
People between the ages of 18 and 30 may be a young au pair in a host family abroad for a limited time. They will then be fed and housed. In return they will have to babysit the children and carry out the household chores.
People between the ages of 18 and 35 can participate in the Working Holiday Visa (WHV) Program. More than 40,000 French people can benefit from this programme each year in New Zealand, Argentina, Australia, Japan, Canada, Hong Kong, South Korea and Russia.
Continuing vocational training may also be another alternative for moving abroad. This system allows employees to complete their career path abroad.
The most common solution of course is an employment contract obtained before leaving or directly on site. Please note, competition can be tough in some countries and no one is waiting for you …
Of course the royal solution is to find a position abroad ideally before leaving. If not, chances are you'll find your job right on the spot. Essential: Think about your social protection and health coverage abroad before leaving !
On what criteria should you choose your international health insurance?
The objective of your stay abroad is a first criterion. Your foreign health insurance – its guarantees and its price – will be different. The risk is different between a student leaving for a short period generally of less than a year and an expatriate leaving to settle for several years abroad. Insurance benefits sought are also different: as an example maternity coverage is not essential in many cases for a student abroad.
Certain benefits are essential in all cases and it is these aspects that you must look in particular. You must ask yourself these types of questions which also depend on your needs:
Insurance covers 100% hospitalization?
Is an accident on a motorbike well covered?
Is university sport supported?
How is the risk of an epidemic taken into account?
What is the maximum duration of coverage?
Are there waiting times or does the insurance cover immediately?
Are healthcare claims reimbursements made on the basis of actual costs?
Is there an amount I have to pay ("deductible") before receiving my 1st refund?
To help you choose the best health insurance for abroad, it is very interesting to call on a specialist in international insurance. You will thus be informed about the medical cost according to your country of destination in order to cover yourself at the right level. Contact one of the Mondassur experts who will advise you free of charge on the best international health insurance which is the most suitable for your situation.