These French expatriates abroad: portrait-robot
Every year, more and more French people go to live abroad. Thanks to a study carried out by the polling institute IPSOS in October 2015, we will together find out what motivated them to leave but also what still links them to their country of origin.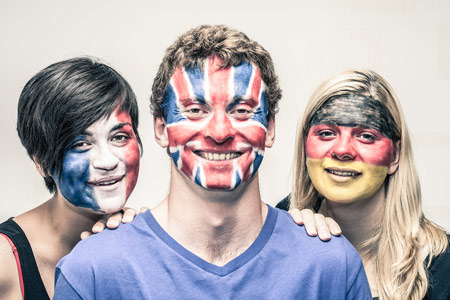 The typical profile of French expatriatea abroad
The majority of people between the ages of 26 and 59 (at 76%) are found, but also a significant proportion of people over 60 (at 21%). They are mainly expatriates in North America (at 20%). 74% are employed, i.e. who actually work in their country of expatriation as an employee, self-employed etc. Contrary to what might have been expected, 67% of the workers found their work on site. Only 14% were sent there by their French employer.
Regarding the length of their stay,74% of them have been living in their country of expatriation for more than 6 years (of which 28% have been for more than 20 years).
After so many years abroad, one can therefore legitimately ask the question of their attachment to their country of origin,France.
Links of French expatriates with their country of origin
The feeling of lack remains mixed: 55 say that they do not miss France at all or rather not. But returns to France remain frequent (78% return at least once a year to France) mainly to reunite with their families (at 78%).
The return to France of expatriates, shared feelings
French expats are perfectly divided about their return to France. 50% think about going back to France. Of these, 42% say they are worried about it but not sad (only 3%). But all agree (94%): French expatriates should bring their experience to their return because it is seen as potentially beneficial for the country.
If you too want to test the experience of expatriation and make your own opinion on this, do not forget your expat insurance 1st euro or in addition to the CFE!