Opening a bakery or pastry shop in Australia: How to use it
What skills are required and what steps to take? What is the most suitable visa?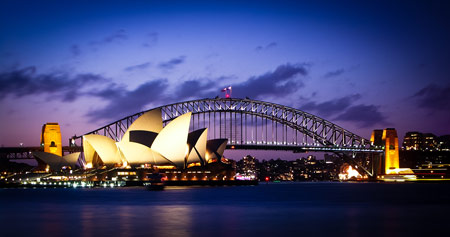 If you have decided to move to Australia to work as a baker or pastry cook, these occupations are on the list of the most in-demand qualifications in the Australian job market. (Consolidated Sponsored Occupations List-CSOL).
This will give you the opportunity to apply for a Visa in Australia.
What visa does it take to work in Australia?
If you are under 30, you can travel to Australia with the Visa Working Holiday (WHV). This visa allows you to stay in Australia for up to 2 years (maximum) and to apply for the qualified job offers on the CSOL list.
Over the age of 30, if you are applying for job offers on the CSOL list, you can apply for these different visas:
Use Nomination Scheme (subclass 186)
Temporary Residence Transition stream: for those with a 457 visa who wish to obtain permanent residence.
Direct Entry Stream: refers to people who have never worked in Australia and are looking for a sponsoring employer.
Agreement Stream: refers to recruiters contracted by the Australian state and who have the opportunity to recruit a certain number of qualified foreigners per year.
Regional Sponsored Migration Scheme visa (subclass 187)
Allows foreigners to work in Australia but only in certain areas that exclude the following regions: Brisbane, Melbourne, Newcastle, Sydney and Wollongong. To obtain this visa you must find a job with a licensed employer-sponsor.
Temporary Work (Skilled) visa (subclass 457)
It is the only visa that accepts applications beyond 50 years. It is the most used by Australian recruiters as it gives the right to work legally on Australian soil for 4 years but does not allow for permanent residence.
Is my CAP bakery/pastry recognized in Australia?
If you work as a baker and pastry chef with the WHV visa, the CAP or the bakery/pastry bin is sufficient.
For other types of visas, an equivalent qualification must be passed:
Australian Qualification Framework Certificate III with two years of professional experience in baking or baking
Or Australian Qualification Framework Certificate IV in the bakery or pastry specialty.
Indeed, even if the CAP bakery or the bac pro baker pastry is recognized in France, you will need to have your skills assessed by a Trades Recognition Australia (TRA) to complete your application for the Visa. This is an important step towards obtaining the Visa.
What are the main evaluation criteria?
Age
English proficiency according to IELTS score
The level of study
Work experience
Your partner's age and professional qualifications
What is the annual salary of a baker??
For a Baker: AU$34,860 – AU$54,431
For a Pastry Chef: AU$34,384 – AU$57,303
What international health insurance do I need for Australia?
Medical expenses in Australia are very high and in case of unforeseen events, you may have to pay a higher bill. To cover you in case of glitches, Mondassur recommends you to take out expatriate insurance. You can compare our insurance offers to the 1st euro and ask for a quote online.