Medical insurance in the USA mandatory with an immigrant visa?
During his tenure, former President Donald Trump issued an order requiring health insurance in the United States for anyone applying for an immigrant visa. Will his successor, Joe Biden, leave in place mandatory insurance in the US for anyone with an immigrant visa? The answer is no.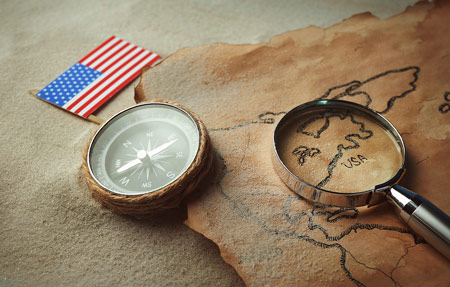 A look back at Donald Trump's Proclamation 9945
The Trump-era proclamation titled "Proclamation 9945" came into effect on November 3, 2019. It required immigrant visa applicants to be:
– Or covered by approved health insurance within 30 days of entering the United States (as defined in Presidential Proclamation 9945)
– Either have the necessary financial resources to pay for possible medical expenses
What types of health insurance were possible?
• An employer-sponsored plan, including a retirement plan, an association health plan and coverage provided by the Consolidated Omnibus Budget Reconciliation Act of 1985;
• An unsubsidized health plan offered on the individual market within a state;
• A short-term, time-limited health policy in effect for at least 364 days – or until the start of a planned and extended trip outside of the United States;
• The plan of a family member;
• A medical plan under Chapter 55 of Title 10, United States Code, including coverage under the TRICARE program;
• A visitor's health insurance plan that provides adequate coverage for medical treatment for at least 364 days or until the commencement of a planned extended trip outside of the United States;
• A medical plan under the Medicare program; Where
• Any other health plan that provides adequate coverage for medical care as determined by the Secretary of Health and Social Services or his representative.
This proclamation was addressed only to immigrant visas. It did not apply to nonimmigrant visa applicants, nor to applicants for adjustment of legal permanent residence status in the United States.
President Joe Biden's New Proclamation on US Health Insurance
4 months after his presidential victory on May 14, 2021, Joe Biden revokes Trump's Proclamation 9945 requiring health insurance for immigrant visa applicants.
In other words, Proclamation 9945 is no longer applied in US consulates or embassies around the world to immigrant visa applicants. This action by the Biden administration is further confirmation of the latter's commitment to facilitate legal immigration to the United States. It restores fairness to the immigration system. In a statement, President Biden said the old proclamation "does not advance the interests of the United States." He also adds that his "administration is committed to expanding access to quality and affordable health care. We can achieve this, however, without prohibiting the entry of non-nationals who seek to immigrate legally to this country but who lack significant financial means or have not purchased health insurance from a restrictive list of plans. eligible ".
Health insurance for expatriates in the USA: the best option
Immigration is indeed at the heart of these earlier quoted proclamations. Although more compulsory, taking out health insurance before leaving for the United States is strongly recommended or even compulsory. The medical costs in the USA are exorbitant. A simple consultation costs 5 times more expensive than in France. You will need to count between 150 and 300 $ against 25 € in France; for hospitalization, the costs can go up to hundreds of thousands of dollars.
We therefore recommend that you take out medical insurance for the United States. It must cover at least hospitalization, current medicine and urgent care with ceilings adapted to the USA. An expatriate insurance will have the advantage of covering you with excellent guarantees in the United States but also during your trips abroad or your return to your country of origin. This is not the case for American insurance, which is more complex in terms of covered guarantees and restrictive in its geographical coverage.
Mondassur advises you on the most suitable expatriate insurance
Mondassur offers you its GoldExpat expatriate insurance. Ideal for those looking for coverage for their medical expenses abroad. It meets all budgets thanks to its different formulas that it offers with many advantages.
Our expatriate health insurance meets the health insurance criteria for a visa to the USA. Considered the most complete because it offers exceptional guarantees for a very competitive price. With a very high reimbursement ceiling and 100% coverage of hospital costs, enjoy your life in the United States without fear. You will be able to select your insurance options according to your needs and your budget.
Keep in mind that not having health insurance coverage can have serious consequences on your health as well as your bank account. Prevention is better than cure !