Expatriation to Africa can be a great opportunity for your career. Whatever the reason for your expatriation (your choice or that of your company), you must be prepared for it.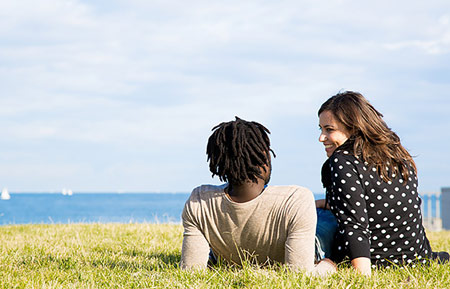 A culture shock
A different nature and a more than welcoming population, you will have the opportunity to discover a new culture that will be enriching.
Generally, the cost of living is more affordable in African countries than on other continents. This is the opportunity to have a more comfortable living, home and car staff and level. Benefits you can't have in Europe. Beware the potential to lose the sense of reality is very great for an expatriate. Indeed, it is access to an economic and social status to which you are not necessarily accustomed elsewhere and the return can be brutal.
Note that with 31 french-speaking countries out of 54 in Africa, you have more than a one in two chance of speaking French once you arrive at your destination. The two most spoken professional languages are English and French.
The growth sectors
Urban planning: with a growing population, the continent is in need of restructuring of towns and villages.
Infrastructure: transport, energy and sanitation
Education: Access to education is important but funding is low
Primary sector: the processing of tropical products is highly developed but much remains to be done
Oil sector: one of the most promising in Africa – The main production hubs are Angola, Nigeria, Côte d'Ivoire, Ghana, Gabon, Algeria and Libya.
Banking sector: is growing rapidly. In this area, the countries of the Maghreb and West Africa are the most sought after by expatriates.
Profiles searched
The profiles that attract are obviously technical in the fields of telecoms, finance, mining but also marketing and commercial profiles.
Young graduates have a place in recruitment, more than the diploma on your CV, what HR disblas are looking for are "sharks", who have this sense of leadership, capable of "making people dream" and engaging people there in change.
Tips for a happy expatriation
To succeed in your expatriation, we advise you toavoid the two main pitfalls in which many expatriates fall:
Staying between "uprooted" expats, in a kind of luxury ghetto away from the local population (sometimes it is difficult to do otherwise, the employer grouping, for reasons of organization and/or security, all its employees expats in a single perimeter…).
Cut yourself off from your roots and throw yourself "in a lost body" into the new culture that receives you. The ideal would be to immerse yourself in the host country by adapting to the rhythm, customs while keeping its original cultural landmarks. You always have to have in the corner of your head that there will be a potential return. It will be all the less difficult if you are an actor without losing sight of the role that the role will end one day and that, in a few months or a few years, you will have to return to "your life before".
Preparing for his departure to Africa
Whatever your destination country in Africa, preparation is essential. Before signing your expatriation contract, check the terms and conditions, including financial ones, to avoid any unpleasant surprises.
It is best that this document also mentions the conditions that await you when you return. As soon as this contract is signed, make sure that all the legal conditions are met to allow you to work in complete serenity in your host country. From the residence visa to the necessary authorizations to practice your profession, everything must be complete.
You should also check that health level, you are up to date in your vaccines. But above all, make the vaccines mandatory or recommended for Africa: yellow fever, hepatitis A and B. Hygiene is generally precarious in Africa and care can quickly become very expensive.
We therefore advise you to take out health insurance internationally in addition to the coverage of your host country.