Expatriation: which health coverage to choose?
There are a number of reasons why expatriation can be. Whatever these reasons, the two key points that come up in the main concerns of expats are: retirement and health for you and your family.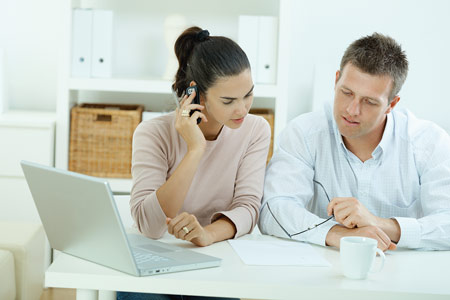 I'm an expat if
I am recruited directly by a foreign company to work abroad
my employer sends me to work abroad for a limited time but has not chosen the detachment plan
I was detached but the maximum duration of this detachment is reached
Am I still covered by Social Security?
The legislation provides that if you go abroad to work, you will be exclusively affiliated with the local social security system. You will no longer be affiliated with the French social security system.
Before you leave, find out about the conditions for opening your rights. If a minimum period of insurance, activity or residence is required in your country of residence then you must:
Ask your French health insurance fund for the E104 form (certification of the totalization of periods of insurance, employment or residence);
and hand it over to your health insurance institution in your country of settlement.
Beware, the country in which you are going may not cover all health costs. Indeed, the reimbursement of dental, optical, hospitalization … can be very weak. You need to find out about the health coverage of your country of expatriation.
To avoid surprises and extended notes, we advise all expatriates to take out international health insurance in addition to the social security of the host country or international health insurance at the 1st euro.
Why choose health insurance abroad?
This can be interesting for you especially when:
The social protection of the country of expatriation is not satisfactory
The infrastructure of the country of expatriation does not live up to your expectations in terms of quality
You want to seek care or care for your family in a country other than your country of expatriation (especially in France)
You want to benefit from a multi-language platform to help you 24/7 in case of health concerns.
Expat health insurance covers your entire family for:
Medical and hospitalization costs at 100 of the actual costs
Maternity
Physiotherapy
Dental and optical, depending on options
Civil liability and repatriation, options
Are you hesitating with an expatriate health insurance contract with or without the CFE (Caisse des Français abroad)? Mondassur offers you both solutions and accompanies you in your choice.
Buy international health insurance for expatriates at Mondassur
If you want better coverage, you can take out, in addition to the local social protection system, an expat health insurance with the 1st euro. If you contribute to the CFE, it is strongly advised to take out insurance in addition to the CFE.
The positive point of this insurance is that it will cover you in your country of expatriation of course but also in your country of origin and worldwide during your travels.
As a concrete example, international health insurance covers:
Your children if they want to come and spend the summer holidays with their grandparents in France. They will be in their country of residence but also in France for their stay.
Your medical expenses in case of travel to the "Spring Break" in Mexico City for example.
Your pregnancy and childbirth costs in the USA.
Mondassur has been the specialist in expatriate insurance for almost 15 years. Whether you are a student, trainee, PVTiste, globetrotter or employee, whether you are going alone or with your family, we will find you health insurance adapted to your situation.