Expatriation and its specific psychological problems
Mondassur interviewed Barbara Vionnet, Clinical Psychologist who offers expats online psychology consultations. In this article, she gives a look at the common challenges faced by expatriates around the world.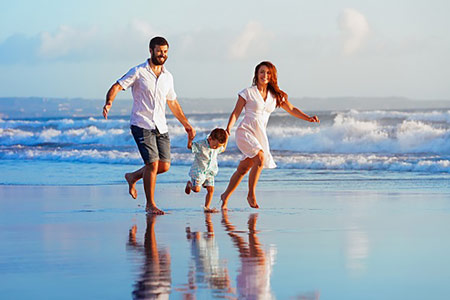 Life change
Change of country, framework, professional, social and cultural environment that can weaken the person or those who live it. If expatriation is for some people a way of life, for others a one-off adventure and enrichment like no other, it can also be agonizing, painful, sometimes even very destabilizing and suffering psychologically speaking.
So what are these psychological problems that can cause suffering in this experience of great upheaval?
Loss of landmarks
The most common difficulties are the loss of landmarks amplified by the culture shock in the event of an expatriation in a country with customs far removed from our own. These losses of reference points are often experienced positively at first, a kind of intellectual and emotional challenge. It is the phase commonly called the "honeymoon" of expat, the time of discovery, exploration, wonder. These loss of benchmarks can quickly become agonizing and destabilizing in a daily life that is not that of holidays or at particularly strong emotional events.
Like what how to live a pregnancy on the other side of the world? One of my patients, an expatriate in Japan, explained to me how agonizing it was for her to have her pregnancy follow-up in approximate English, with care and support very different from those found in France. This mother-to-be felt very isolated in this internal revolution that is a pregnancy, without family support nearby and plagued by constant anxiety. The difficulties continued with the arrival of the baby with cultural differences in the care of the little ones, education…
Separation, mourning…
Expatriation, by what it implies of changes, will reactivate the problems of separation and bereavement. How can we rebuild a daily life in a totally new setting, far from its bearings, its attachments? This initial stress faced by any recent expatriate will either surpass themselves for some or turn into a more or less pervasive anxiety in others. Expatriation here resonates with previous experiences of separation and thereby reactivates the experiences of abandonment, undermining, among other things, self-esteem. I find these difficulties in many patients: what place in the family and friendly environment of the country of origin by being an expatriate? Do the links stand up to distance? How can we maintain and sustain these links by no longer being in a geographical proximity? How to exist and find its place in particular events that occur during expatriation: the death of a family member, the birth of a child… How can we exist in this family and friendly dynamic by being geographically distant?
Everyone needs to feel part of a group, to have a place. When this place is re-examined, questioned, depressive experiences, depreciation, isolation despite the omnipresence of social networks, may appear.
Wandering
One problem that I also find in the accompaniment of my expatriate patients, is that of wandering, psychic and geographical. Failing to settle, to project into a life that can be experienced as fragmented between life in the country of origin and that of expatriation, or between the different countries of expatriation in case of multiple expatriations. One of my young patients, struggling to connect in her country of expatriation, explained to me how the prospect of a future separation with potential friends was painful. Isolation was for her a measure of protection against the experiences of separation; This difficulty in anchoring for a given time can be expressed in different spheres: social, professional, friendly…
Expatriation can also make the country of origin eventually strange. This is why impatriation also requires a psychic work of adaptation,rehabilitation sometimes which, when it fails can be the premise of a certain wandering.
Alone or with family
Expatriation can be experienced alone but also with family. In this case, the expatriation will be experienced differently by the family members, which is not without its problems. For some, it will be chosen, for others, suffered. I am thinking here of the so-called "follower" spouse and the children, especially teenagers. Family expatriation will ask everyone to find their place in this new configuration. I monitor many teenagers, in the midst of internal upheaval, for whom the experience of expatriation is painful : difficulties in mourning their friends (very important in adolescence!), difficulties of adapting to their new environment. When internal upheavals are set against the backdrop of a change in living environment,more or less important experiences of anguish can appear.
"Fabulous adventure"
Another difficulty for expatriates is more related to the social representations of expatriation. Culturally, expatriation is seen as an opportunity not to be missed, a sign of success, a chance. Having difficulty living this "fabulous adventure" becomes difficult to admit and can quickly turn into a feeling of failure. I can't count the number of times my patients tell me they shouldn't complain about their new lives. This factor often delays the demand for psychological care that very often occurs when the person has exhausted all other possible strategies.
Finally, expatriates, in addition to the difficulties specific to the expatriate situation, will have to live with their initial problems, in a new environment, far from their loved ones and their families. The expatriation, however rewarding, does not erase the initial difficulties.
Learn more about Barbara Vionnet: I have been practising for several years by video-consultation, with expatriate patients. This support offers good results in my opinion and allows, for expatriates and their families to have adapted support in their native language but also, in a continuity of the link, regardless of their expatriation path.
Learn more about taking care of psychology consultations with expat insurance.