4 expat tips to prepare for your expatriation
Preparing for your expatriation is essential for the success of your new life abroad. This adventure must be prepared in advance especially if you are going with your spouse and children. Here are the main things to consider.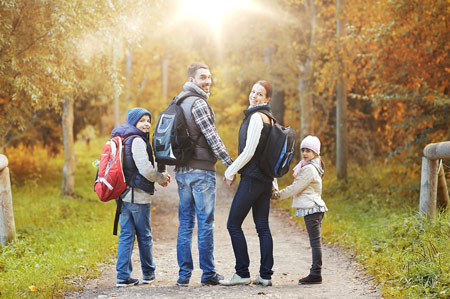 Learn more about the culture of the host country
Before departure, we often think aboutlearning the language of the new country. But succeeding in your expatriation also requires knowing the culture of the country of expatriation. Numerous studies show that under-assessment of cultural differences is one of the main causes of the failure of expatriation. Preparing for your expatriation will help you reduce misunderstandings at work and in your private life.
Also think of your spouse and children to prepare well for your expatriation
As an expat, you are not the only one going abroad. The accompanying spouse of the expatriate and the children of expatriates are often forgotten when you are looking to prepare for your expatriation. Research on the life of expats shows that the failure to take into account the follower spouse of the expatriate and in particular the wife of expat is another major cause of failure in expatriation. Children are often forgotten before going abroad. We often think of bilingual school but forget to prepare our children for the changes they are going to experience and especially the distance from their friends. This is often a source of conflict, especially when you are moving with teenagers.
Anticipate the conflicts of the expatriate couple to prepare well for your expatriation
Life abroad exposes your couple to multiple changes that can jeopardize the normal functioning of your couple. Loneliness as a couple can then take hold because it is also favoured by the comforting absence of those around you. So there is a need to re-create new ways of life and build new relationships with other people. It takes time and the will to prepare your expatriation in advance.
Take advantage of expatriation to realize a new life project
What if you took advantage of your new experience abroad to realize one of your dreams? This expatriation could become an opportunity tostart your own business,train you remotely or just give you the right to realize a life project that is really close to your heart. To do this, preparing your expatriation can really allow you to maximize your chances of enjoying your new life abroad.
For more advice on expatriation, visit: www.international-coaching-solutions.fr