How to prepare your expatriation
Moving abroad is a unique and enriching experience that can bring a lot on a human level. You will have the opportunity to meet new people, discover a new living environment, boost your career… Nevertheless, moving abroad cannot be improvised. You must meticulously prepare your expatriation. Here are the main things to consider.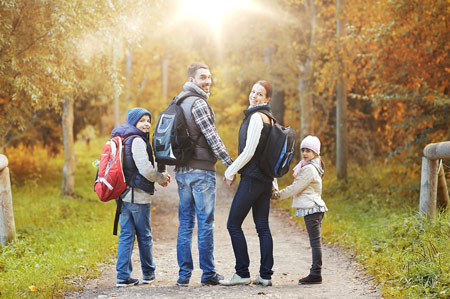 Learn more about the culture of the host country
Before departure, we often think aboutlearning the language of the new country. But succeeding in your expatriation also requires knowing the culture of the country of expatriation. Many studies show that the undervaluation of cultural differences is one of the main causes of failure of expatriation. Preparing your expatriation will allow you to reduce misunderstandings at work and in your private life.
Moving, a key step in a successful expatriation
Whether you are leaving for a short or long term, there are several steps to follow for a successful move. First of all, it is better to use a qualified moving company when moving abroad. You can also use the more economical but also more tedious services of sending containers. Inquire directly with a transport company.
Take your pet abroad
You have a pet and want to take it with you during your expatriation. It will have to be taken months in advance. You will need to fill in the mandatory vaccinations, the conditions of transport of the animal as well as the necessary travel documents. In Europe, the pet must have a European passport since July 3, 2004 according to Regulation (EC) 998/2003 of the European Parliament. Since 1 January 2009, the passport has become the only official document attesting to rabies vaccination. For countries outside Europe, you must contact the diplomatic or consular services of the destination country. You will be able to obtain the sanitary conditions of entry of pets.
International or local driving license?
Another important point is the driver's license. It is necessary to check whether, according to the local laws of the future host country, you can continue to use it or if you have to exchange it for a local permit. In some cases, the country requires drivers to completely retake the driver's license. For your vehicle, if you keep it and if you do not keep an address in your country, you will have to change your registration card and choose a co-holder whose address will be linked to the car.
Inform your banker and cancel your subscriptions
Contact your banker to let them know about your expatriate status. You will remain in order and know the formalities related to the move.
A few days before departure, you will need to anticipate the subscriptions to be terminated and those to be taken out in the host country (water, gas, electricity, internet and telephone). Finally, in terms of mail tracking, international definitive forwarding allows all mail to be returned to the new home address, for a period of up to one year.
Anticipate the enrollment of children in school
As for the education of expatriate children, several options are available to you:
a 100% local school for total immersion in culture,
a bilingual school your language – the local language,
distance school …
In all cases, you must have all the necessary documents (bulletins) for the registration of children.
Also think about your loved ones to prepare your expatriation
As an expat, you may be moving abroad with your family. The accompanying spouse of the expatriate and the children of expatriates are often forgotten in this preparation. Research on expatriate life clearly shows that the failure to take into account the expatriate's follower spouse and in particular the expatriate's wife is another major cause of failure in expatriation. Children are also often forgotten before going abroad. We often think of bilingual school, but we forget to prepare our children for changes and especially the distance from their friends. This is often a source of conflict, especially when you are expatriating with teenagers.
Build your expat network on site
Do you feel ready to pack up and embark on the adventure of an expat? Do not forget to contact expatriate reception groups as soon as you arrive to find out about good tips in the city and to have reference points. On the other hand, as soon as you have the opportunity, take an interest in the premises! Try to get out of the group of people of your nationality to fully experience the adventure and be able to benefit from the good advice of the locals to integrate you as well as possible!
Expatriate insurance and security during expatriation
Are you an expatriate for a few months or a few years? In any case, no one is safe from the unexpected, from an accident or from hospitalization and it can cost you dearly. Taking out expatriate international health insurance will allow you to leave with peace of mind and take full advantage of your new environment. Mondassur offers GoldExpat insurance. The latter can be taken out by anyone living outside their country of nationality, expatriating abroad and outside their country of origin, regardless of the duration. Whether you are a self-employed worker, an artist, a business executive, a craftsman … you can benefit from GoldExpat type expatriate insurance.
Prepare your return after an expatriation

We often tend to consider expatriation from the point of departure, but preparing for your return is just as important and cannot be done at the last minute. Returning to one's country of origin involves many formalities. The expatriate status only lasts for a while and professional reintegration into the company should not be neglected. To properly prepare your return from expatriation, you have to cultivate it regularly by maintaining contact with the company, inform yourself frequently of any departures or arrivals in the company … Regarding work, the return is prepared from the start . It will therefore be necessary to discuss this with the employer when preparing the expatriation contract, also to keep informed of possible opportunities that may suit you.
Relearn to live in your country of origin
Finally, relearning to live in your country of origin is just as important, it will be necessary to prepare internally for the return to the country, to prepare to live "a new expatriation". The feeling of feeling like a foreigner in your own country after experiencing a new way of life is common. Readjusting and renewing a social bond is therefore essential.
Do not forget to carry out your first administrative procedures at least six months in advance (report the change of address, collect pay slips, transfer mail, enroll the children in school, etc.).