Testimony: Expatriate in Spain
I want to express myself on Spain because I had the opportunity to travel there several times, and every time it was a real joy. I think in all I've been there 6 times, in different places. My first trip to Spain was in Salamanca on a school trip, it was very nice, it's a university town where there's a lot to see and visit, obviously it's not a destination to laz around but to come back with lots of quaint memories and interesting knowledge about this city.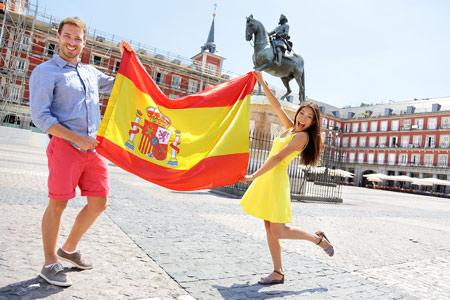 Then Andalusia, beautiful, I think this is the place I would recommend the most because it is magical, amazing and we no longer want to leave. The Muslim culture highlighted by the Palace of the Alhambra must visit, one emerges very moved and speechless. This is a region where The Laniente is possible, also visits with Granada, Marbella where you will find the Spanish "St Trop" and perhaps the jet set!
Try also the Strait of Gibraltar, it is a rock belonging to the English for those who do not know, and a little to the monkeys too, amazing, there are many. For those who are attached to their France, stay close to the border, I recommend Empuriabrava or Rosas, very touristy and friendly seaside resorts for The Laniente, shopping, theme nights in discos, cheap by the way.
For tours, you have to go away a little, I recommend Figueres for the Dali Museum, incredible to see, then to stay in the Dali universe, Cadaques to visit the House of Dali, to book in advance. Then finally, Barcelona, to see all the same with the football stadium for fanatics. Then there is Mayorque in the Balearic Areas for those who crave relaxation, relaxation and beach. Small island where there is a lot to visit, take a map, rent a car and go on an adventure for at least two weeks! These are my Spanish getaways, it's up to you to leave!
Vanessa