Patricia Richer, top restaurant chef expatriate in Costa Rica
Mondassur met Patricia Richer, an expatriate in Costa Rica who opened a French restaurant in Costa Rica. She tells us about her experience of expatriation and her experience of the health care system in South America and specifically in Costa Rica.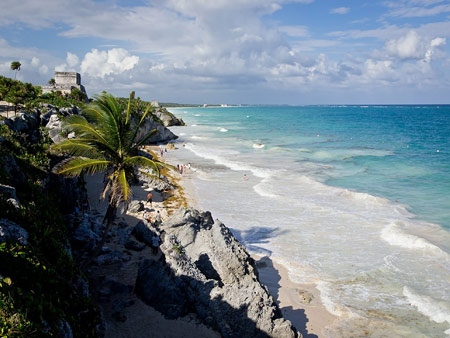 Why did you choose to move to Costa Rica?
This is a question I am often asked: why Costa Rica and why have we left this beautiful country that is France to settle here?
As an entrepreneur, I found that the situation in France was becoming more and more restrictive, both from a social and economic point of view and made my attemptsat entrepreneurship more and more complex. Costa Ricans are surprised by this approach because France represents a model of achievement, success and the future. They are very respectful of our choice.
They are very admiring. It is for them a form of courage, of deep respect to leave one'sown roots, friends, family, to embark on the unknown in order to realize one's own dreams.
Could you tell us about your restaurant in Costa Rica?
Through my French gastronomy company La Terrasse, I wanted to bring adifferent a style of cuisine that was clean, modern, democratized; driven by a passion untouched for several years with my restaurants in the Var. My own business in Costa Rica was a new breath. To offer a Costa Rican clientele a special approach to French cuisine where the aesthetics and quality of each product take precedence. Far from the race to the volume of cutlery, of quantity.
Singularity is a requirement. Here every ingredient is of high quality. I always like to remind you that we are free to create, to imagine constantly, to invent every day and to push our limits of each ingredient. Unsuspected combinations of spices and flavours. Nothing is impossible, each person embodies a philosophy of his own.
What do you like about Costa Rica?
I was seduced by the historic district of San José where I live, off the tourist trails. I felt that my life here matched my desires. Sometimes we look for a place to land and we know that this is where we have to put our suitcases. It is simply happening. It is here that I and my husband embark on projects that are as joyful as they are audacious.
It is during my walks in the city, that I discover this beautiful house built in 1927. Creative at heart, we make this place a small corner of France. I learned so much here in Costa Rica, so much received that I wanted to give him back a little of what he gave me. Opening my house is usual for me, my friends know it. So welcoming Costa Ricans and passing on our experience, our traditions, is wonderful!
Tell us about an experience in Costa Rica
The journey opens us to diversity and seems useful to our development and fulfillment. To settle in a foreign country is to put our knowledge into practice, to give our certainties a new life and discover an experience.
To know how to engage, to find in a different culture a new joie de vivre.
At the beginning we are in a period of curiosity and interest in the new country: discovery, enthusiasm, fascination. Then we are really confronted with the realities of daily life and the difficulties of the country: we feel a void and very often nostalgia. Gradually after 2 years, we distance ourselves by accepting our new way of life and adapt our habits to the new culture. We are then reassured, we finally replace our old habits with new ones. It is more objective to manage situations and able to function freely.
The support of Costa Ricans in the acceptance of the country is essential and necessary to find its own balance. We must therefore successfully organize this approach to build ambitious projects. Because we cannot change countries and cultures without this approach. Today, we are more objective and thoughtful. We look more closely at those things that we missed so much or that shocked us. And so, open-mindedness creates beautiful Franco-Costaric relations.
What has been your experience with the health care system in Costa Rica?
On the health side, consultations and medicines are very poorly reimbursed and excessive in price even if one joins the social fund of the country. It is true that private medical insurance should be considered for people living abroad. But the annual contributions are very high. For my part, I make sure to stay healthy! For an emergency at the hospital, the care is free, I experienced it, a cut to the finger and a few stitches.