Are you planning a vacation, a business trip, a road trip or even a world tour? In the list of your preparations, it is important to take out travel insurance. Indeed, even on short-term stays, you can never predict what might happen. Even if you are young and healthy, an accident or epidemic like Covid-19 can affect you and no one is safe. Mondassur has selected for you severaltravel insurance contracts with excellent guaranteed-price ratios that adapt to your situation and your travel plan.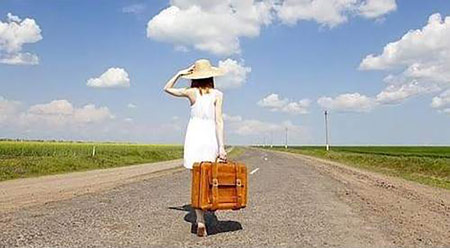 I am looking for travel insurance for less than 90 days
Travel pass:
High-level travel insurance abroad that includes, among other things, reimbursement of medical expenses at 100% of actual costs up to 500,000 euros, reimbursement of emergency dental expenses, liability guarantee, repatriation, baggage insurance, etc. From €30 per trip.
I'm looking for annual travel insurance
Horizon365:
Annual insurance for short-term travellers around the world. Among the guarantees it offers: repatriation, cancellation insurance, direct payment in case of hospitalization, reimbursement of medical expenses at 100 of the actual costs etc. From €120 per year.
I am looking for travel insurance for more than 90 days abroad
For medium-term stays, Mondassur has selected three very interesting contracts: Gold Backup, Gold Basic and Gold Nomad.
Gold Start:
These insurances are part of the GoldStart range that covers from a few months to several years abroad. If you are going on a world tour, in PVT, spending your retirement abroad, this travel insurance is perfectly suited. It offers an excellent guarantee/price ratio and unbeatable health coverage. From €27 per month.
I'm only looking for cancellation insurance
If you don't discuss travel insurance, there are three cases where cancellation insurance is highly recommended:
You have bought an expensive stay or flight, especially for a family trip. Here, it is a large sum. And because it's a lot of people, you're multiplying the risks. If you don't have a high-end credit card, it may be worth it.
You have taken out a high-priced flight or trip with a basic credit card.
There is a chance that you will not be able to make this trip (illness or pregnancy of a loved one, bad situation of your company …)
Why go through Mondassur to find your travel insurance?
Going through an international insurance broker like Mondassur allows you to get the contract with the best guarantee/price ratio. In the specific case of cancellation insurance, you will need to pay attention to the terms and reasons for reimbursement. Indeed, it is easy to be tempted to settle for a cancellation insurance offered by the agency with which you booked your trip, or that offered by your bank card. However, if you really want to be compensated in case of unforeseen events, the clauses of this type of contract rarely allow you to be fully reimbursed. Thus, it is better to take out cancellation insurance through certified insurers.
Mondassur is your ideal contact to find the travel insurance that works best for you. Indeed, we have been international insurance brokers for more than 15 years now, and we have always been committed to supporting our clients in their insurance processes and helping them to compare the different contracts available on the market. to offer them the contract that best suits their situation and needs.