Make your life easier and save money by asking for a free quote and comparing international insurance to find the best short and long stay insurance inEurope. Anyone wishing to travel to Europe for a temporary period as part of a tourist holiday, to visit a relative or to work there must obtain an entry visa for the European territory. Two types of visas are generally presented: the so-called "Schengen visa" for a short stay, and the long-stay visa for an extended stay in Europe.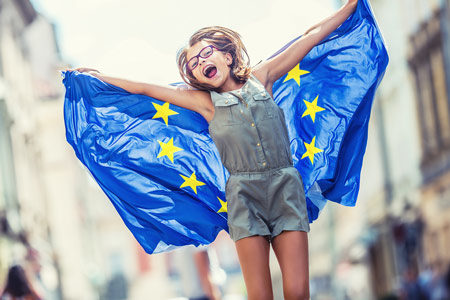 I need Schengen Visa insurance for less than 90 days
If you want to come to Europe for up to 90 days as part of a Schengen visa, we offer our insurance Schengen Europe Access, which perfectly meets the requirements required by consulates while providing you with health coverage tailored to your needs: hospitalization, medical expenses, repatriation assistance, civil liability…
This very economical and easy-to-subscribe offer is available from €34.
I need long-stay Visa insurance in Europe for more than 90 days
I am looking for international health insurance for a stay of up to 1 year
In case you would like to come to Europe (or the UK) for tourism, family reason or for work we have several international health insurance contracts to offer you.
Europe Access : international insurance suitable for all situations with guarantees such as repatriation assistance, hospitalization, civil liability, etc. all at very advantageous rates specific to your budget, starting at 39 euros/month for one year of coverage.
Europe Access Extension If you are looking for more comprehensive coverage than Europe Access insurance, this insurance is for you, you can be covered up to 100,000 euros. It should be noted that some consulates in the United States, Canada or Australia require health insurance guarantees of at least 50,000 euros to issue a long-stay visa.
Europe Access Studies If you come to Europe especially as part of your studies or internship, the Europe Access Studies health insurance contract will surely be the most suitable because of its best guarantee/price ratio.
I would like to make sure for a long stay of more than 1 year
Available in 3 comprehensive warranty packages(Premium, Safe,Access), GoldImpat International Health Insurance offers an excellent price-guarantee ratio and insures you for diseases and accidents in Europe but also in your country as well as on your journey around the world. By subscribing, you will also have free access to a base of quality medical practitioners and facilities worldwide as well as coverage of your medical expenses during your business trips or while on holiday abroad.
Why choose Mondassur for your trip to Europe?
Mondassur offers health insurance for your stays in Europe always tailored to your needs,whether it is a short or long stay for a trip, a family visit, a work mission or studies… Once you have completed your subscription, you immediately receive by email your insurance certificate, which you will need for any visa application. In addition, Mondassur offers personalized support and our advisors will answer all your questions.